House to Subpoena Justice Department Official on Trump Dossier
By and
Panel chairman seeks testimony on communications over dossier

Nunes says document may have been used to justify spying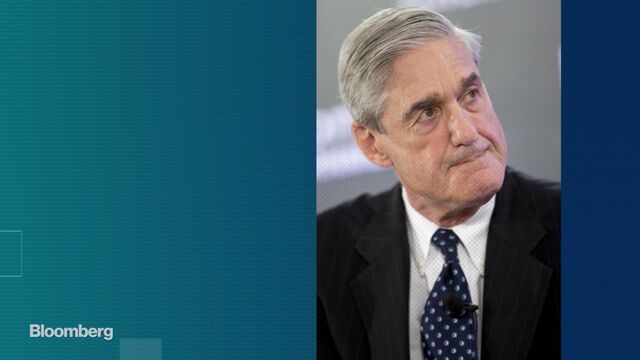 A senior Justice Department official is set to be subpoenaed by the Republican chairman of a House committee to testify about his communication with the creators of a dossier containing allegations about President Donald Trump's ties to Russia.
House Intelligence Chairman Devin Nunes said in a statement Thursday that his panel is issuing the subpoena for Bruce Ohr, an associate deputy attorney general.
Nunes said the Justice Department has refused to turn over material on what he says are Ohr's multiple contacts with the firm that assembled the dossier, Fusion GPS, and its author, former British spy Christopher Steele. Nunes says the dossier, prepared as opposition research during the presidential campaign, may have been used to justify spying on Trump associates.
"Pursuant to the House Intelligence Committee's prior subpoenas and information requests, the Department of Justice should have provided the committee with information on contacts that DOJ official Bruce Ohr had with Fusion GPS representatives and Christopher Steele," Nunes of California said in a statement to Bloomberg News.
As Special Counsel Robert Mueller's probe into ties between Trump's campaign and Russia moves forward, Nunes and other Republicans are focusing on potentially improper conduct by FBI agents, prosecutors or officials appointed by former President Barack Obama.
Republicans Raise Specter of Anti-Trump Political Bias at FBI
Ohr was removed from his post as associate deputy attorney general on Wednesday, according to a U.S. official, who didn't provide a reason. The official said that Ohr remains on the job in his other role as director of the Office of Organized Crime Drug Enforcement Task Forces.
Fox News said the move came amid an investigation into Ohr's contacts and that evidence collected by Nunes's committee indicates Ohr met during the 2016 campaign with Steele, and after the election with a co-founder of Fusion GPS. 
The dossier, partly paid for by Democrats and Hillary Clinton's campaign, contains accusations against Trump, some salacious, and other allegations involving Trump associates that haven't been verified, and have been denied by the president.
Nunes has been pursuing how the FBI may have used the dossier, including whether it was
the basis of starting a counterintelligence investigation.
During a Judiciary Committee hearing Thursday morning with FBI Director Christopher Wray, panel chairman Robert Goodlatte of Virginia and Representative Jim Jordan of Ohio told Wray they want to see the original material that the FBI used to obtain a secret warrant to begin the probe into Trump's campaign and associates in July 2016.
Nunes said on Saturday that House Republicans are considering contempt of Congress action against Ohr's boss, Deputy Attorney General Rod Rosenstein, and Wray for refusing to turn over information. That includes material related to any use of the dossier, said Nunes.
The committee will prepare for the contempt proceeding barring an "imminent breakthrough" in producing the requested documents, said a Nunes spokesman, Jack Langer.
Before it's here, it's on the Bloomberg Terminal.
LEARN MORE