Five Things You Need to Know to Start Your Day
By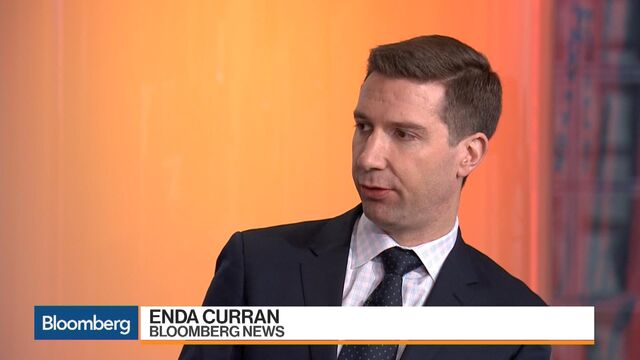 Want to receive this post in your inbox every morning? Sign up here.
Goldman joins the bitcoin frenzy, China's companies are in tip-top shape, and GE slashes jobs. Here are some of the things people in markets are talking about.
Joining the Bitcoin Party 
Goldman Sachs plans to clear bitcoin futures contracts for certain clients when the derivatives go live in the coming days, a person with knowledge of the firm's plans said. The Wall Street bank will act in an agency capacity and won't serve as a market-maker or build inventory in the derivatives. That comes just days before Cboe Global Markets, one of the world's biggest regulated exchanges, begins trading bitcoin futures on Dec. 10. A competing product offered by the CME Group will launch Dec. 18. The cryptocurrency fever that has gripped markets and investors remains divisive amid concerns the products are being offered without the risks of trading virtual currencies fully explored. Bitcoin's volatility was on full display on Thursday during one of its wilder sessions. Prices on Coinbase spiked to almost $20,000 from $16,000 in about 90 minutes before crashing back down. Meanwhile, Bill Gross, the billionaire bond manager at Janus Henderson Group, says that while the limited supply of bitcoin may drive up its value for now, it's an unlikely substitute for currencies or gold in times of economic distress: ``Buying a bag of groceries at the grocery store is going to be a little difficult.''
 
China's Healthy Companies 
A large group of companies in China are heeding President Xi Jinping's warnings about the need to rein in leverage in the world's second-largest economy. Data compiled by Bloomberg shows that listed non-financial enterprises on average are in the best shape in more than a decade when looking at their capacity to make interest payments along with their debt relative to earnings. The improvement has been propelled by supply cuts, rebounding prices and a boom in global trade that have boosted profit growth. The strengthening position of these Chinese companies puts them in better shape to cope with surging bond yields that have been driven by regulators' efforts to rein in shadow banking. 
GE Layoffs 
General Electric plans to cut 12,000 jobs in its power business in a bid to slash costs at the beleaguered manufacturer. The reductions account for about 18 percent of GE Power's workforce. The unit of the world's largest maker of gas turbines has been struggling as customers shun fossil fuel-based energy sources. Demand is flagging for GE's power-generation equipment because of overcapacity, lower utilization, fewer outages and the growth in renewable energy, said Stifel Financial Corp. analyst Robert McCarthy. GE Chief Executive Officer John Flannery is in the midst of a series of cost cuts,  and trimming the workforce will help GE achieve its goal of slicing $1 billion of structural costs next year in the power unit, part of a larger effort to cut $3.5 billion of expenses across the company through 2018. GE had about 300,000 total employees at the end of last year and power was the company's biggest division, with sales last year of $26.8 billion.
Futures Climb 
Stocks look set to start Friday higher across the Asia Pacific region, following a rally in the S&P 500 Index. Industrial and consumer discretionary shares were among the best performers overnight in America. Oil rebounded from its worst selloff in two months and the pound rallied on speculation that Ireland and Britain were close to a Brexit border deal. Traders may not want to leave any large positions open going into the weekend, with the U.S. jobs report due out after markets close in Asia.
Data to Watch
Japan is where the action is on Friday in terms of data releases with the highlight being the final GDP numbers that are expected to beat third-quarter preliminary figures. China's trade figures are also out and will provide some distraction for traders as they mark time before U.S. payrolls.  In Australia, October home loans will be of interest amid signs the runaway housing market may be coming off the boil.  In the European day, Germany's trade data is forecast to show imports and exports rose in October, and France and the U.K. are each projected to say industrial output slowed for that month.
What we've been reading
This is what caught our eye over the last 24 hours.
Quotes from this Article
Before it's here, it's on the Bloomberg Terminal.
LEARN MORE