Tech Rout Drags Down Funds That Had Been Crushing Their Benchmarks
By
Fund outperformance cut by almost half in the past week

Short sellers burned as retailers, telecom shares rally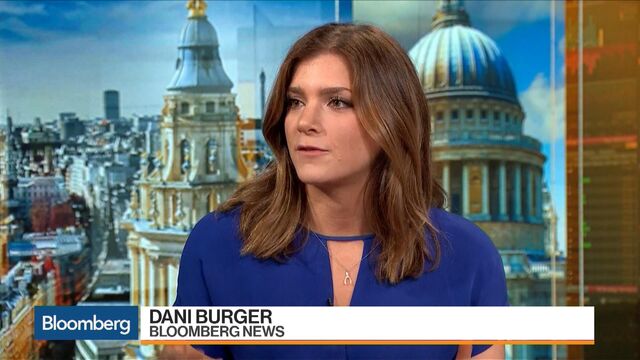 A great year for the biggest class of active funds is becoming merely a good one after a week of upheaval in stocks erased almost half their advantage over the benchmarks they're measured against.
Blame it on an obsession with technology, the industry that had been the market's darling all year before suffering another bout of selling. Worsening the pain has been a rotation into some of this year's biggest laggards, such as telecom and consumer stocks, areas funds have been avoiding.

By some measures, managers who pick stocks among large companies suffered their worst day of the year last Wednesday as the Nasdaq 100 Index trailed the S&P 500 by the most in five months. Since then, the group's year-to-date edge over benchmarks has narrowed to 1.8 percentage points from 3.2 percentage points, according to an analysis by Wells Fargo & Co.
Read more on how everyone is attacking big tech: QuickTake Scorecard
While the results showed the group probably stuck to their bets in the face of the rotation, they illustrate the distress for active managers who had been riding the tech rally toward their best year since the bull market began. According to data compiled by Bank of America Corp., less than a third of large-cap fund managers beat their benchmarks in November. And all this is happening even with stock correlation falling to the lowest levels in 24 years.
"While greater performance differentiation creates more opportunity for stock-picking, funds need to be positioned in the right stocks for it to translate into positive alpha," Savita Subramanian, a strategist at Bank of America, wrote in a Dec. 4 note. "This was not the case."

Agony is also being felt by bears. As money flowed to the once-hated stocks such as retailers, bearish wagers backfired for short sellers. A Goldman Sachs basket of most-shorted stocks climbed in all but one of the 12 days through Monday, a stretch not seen in three years.
For now, mutual fund managers can take comfort in that they're still beating the market. Indeed, while the proportion of outperforming funds fell to 49 percent from 55 percent in October, it's still the highest hit rate at this time of the year since at least 2009, data from Bank of America showed.
Moreover, tech stocks have stemmed a further deterioration in performance this week. For a second day in a row, they led the 11 industries in the S&P 500. That's an improvement from the previous four days, when the group trailed the benchmark index by more than 5 percentage points.
"While it's days like these that can bring portfolio managers to their knees, the numbers don't suggest it's bringing them to reposition," Chris Harvey, head of equity strategy at Wells Fargo, wrote in a note Tuesday. "Away from the day-to-day, it's been a good year for active management but just an OK month."
Quotes from this Article
Before it's here, it's on the Bloomberg Terminal.
LEARN MORE