Putin Skips Chance to Announce Re-Election Campaign
By and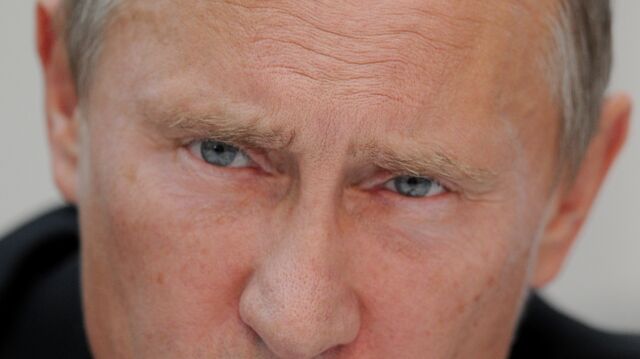 President Vladimir Putin kept Russians waiting as he dodged an opportunity to announce his long-awaited bid for another six-year term.
In a carefully-staged appearance Wednesday at an event in Moscow to celebrate volunteer work, Putin was asked directly by the presenter if he was ready to declare his candidacy for the presidential election in March, setting him up to go public with what's already an open secret. To the host's visible surprise, Putin didn't take the bait.

"My question to you is: If I take such a decision then will you and people like you support this decision," the Russian leader replied. With suspense building as the audience cheered and chanted their support, Putin said simply: "This decision will be taken soon and when I do I'll keep in mind this conversation and your response."
The dud announcement came a day after veteran Kremlin reporter, Andrei Kolesnikov, a favorite journalist of Putin, dropped a strong hint on social media that the president would take the plunge and officially declare his intention to seek re-election.
Putin, 65, is widely expected to seek a new mandate to extend his 18 years in power for what would likely be his final term under Russia's constitution. The Kremlin's been delaying the announcement to minimize distraction from an election campaign whose outcome isn't in doubt.
Before it's here, it's on the Bloomberg Terminal.
LEARN MORE