Bill Gross Draws Red Line at 2% Fed Funds Rate
By and
Level of short-end rates 'critical factor,' fund manager says

Yield curve is around flattest it has been in a decade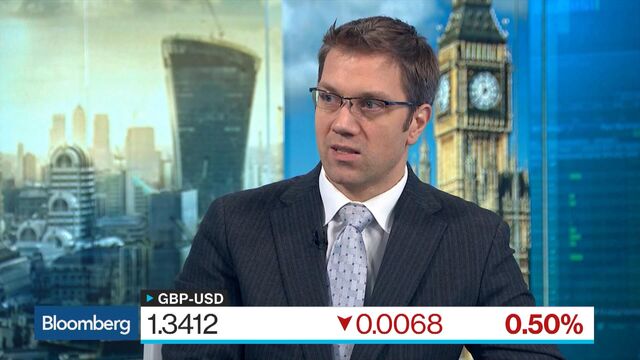 Bill Gross says investors who are fretting over the flattening U.S. yield curve are focusing on the wrong thing.
It's more important to pay attention to the Federal Reserve's short-term interest rate target, which is currently 1 percent to 1.25 percent, he said in an email to Bloomberg on Wednesday. The U.S. central bank is widely expected to raise it by a quarter-point at its policy meeting next week and Wall Street strategists are beginning to ramp up their forecasts for further hikes. Some are calling for as many as four more moves in 2018.
That doesn't sit well with Gross, the billionaire fund manager at Janus Henderson Group. He says the yield curve from two to 10 years, which flattened Wednesday to a decade-low 50 basis points, is sustainable for now. America's slow economic recovery and stubbornly low inflation may be a cause for concern though if the Fed keeps tightening. A fed funds rate above 2 percent could prove too high, according to Gross.
"The critical factor is really the level of short rates and what is the real neutral fed funds rate," Gross said, referring to the central bank's main interest rate after it's been adjusted for inflation. Fed officials and market observers currently see that real neutral rate around zero, placing the nominal fed funds rate at around 1.5 percent to 2 percent, he said.
As long as the fed funds target doesn't top that 2 percent level, "the flat yield curve should not be as important as in prior cycles where flat curves were a result of excessive Fed tightening," said Gross, who is based in Newport Beach, California.
Harming Growth
Gross last month contemplated the flattening yield curve and said it wouldn't necessarily have to shrink to zero to induce an economic slowdown, given the indebtedness of the U.S. He conceived of a scenario in which the Fed would raise rates by 50 basis points and the 10-year yield would only move up 10 basis points. That could be enough to harm growth.
That sort of conclusion raises the question of how central bank officials will respond to short rates rapidly catching up to longer-term yields. Earlier this month Cleveland Fed President Loretta Mester downplayed the significance of the flattening curve, while St. Louis Fed President James Bullard said officials should pay close attention to it.
To read more about Bullard's views, click here.
The 2 percent level likely isn't arbitrary. It also marks the low point for 10-year yields in 2017. If the fed funds rate reached that level without a move higher in long-dated yields, it would drive further convergence. Traders expect the fed funds rate to end 2018 at about 1.8 percent, futures data show.
Gross, like many other bond investors, blames global flows for keeping long-term Treasury yields suppressed. The benchmark 10-year U.S. yield is 2.32 percent, compared with 0.3 percent for similar-maturity debt in Germany and 0.06 percent in Japan.
Before it's here, it's on the Bloomberg Terminal.
LEARN MORE