Steel Rally's So Powerful It's Now Back to Lehman-Crisis Levels
By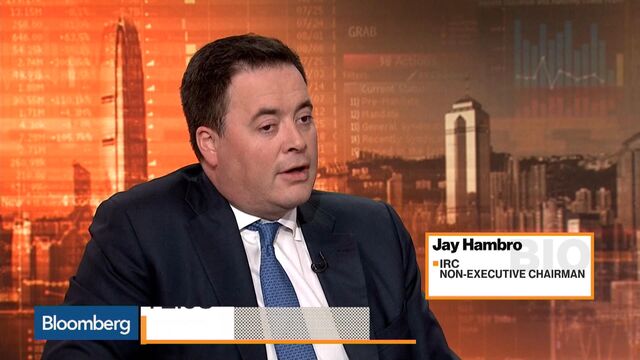 Steel's breath-taking rally just scaled a fresh peak, with prices hitting the highest since the world economy tanked almost a decade ago during the financial crisis ushered in by the collapse of Lehman Brothers Holdings Inc.
As China curbs supply this winter to cut pollution and ensure its citizens can breathe, the spot price of reinforcement bar advanced for a sixth straight day to 5,044 yuan ($763) a metric ton on Tuesday. That's the highest level since September 2008, the same month that Lehman filed for Chapter 11.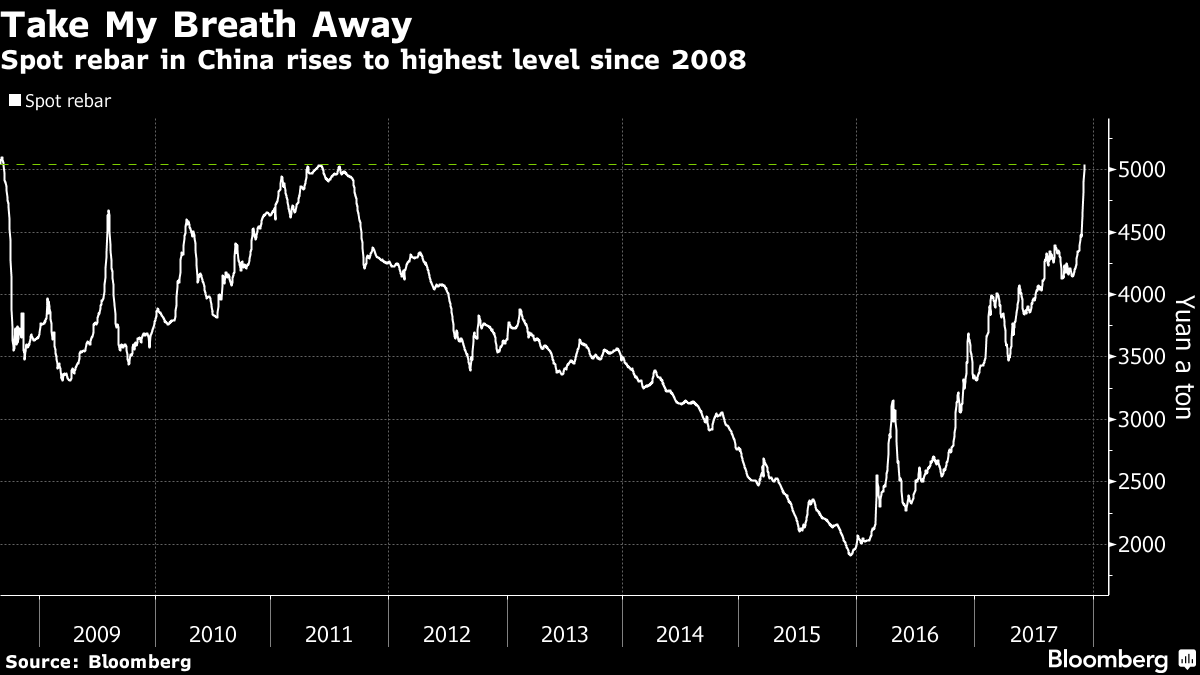 The policy maker-driven gains are boosting mills' margins, and simultaneously stoking demand for material with the highest iron ore content, especially 65 percent, which causes less pollution. Jay Hambro, chairman at miner IRC Ltd., told Bloomberg TV's Rishaad Salamat that that grade may soon hit $100 a ton.
The backdrop of surging steel prices and lower output in China is a boon for mills, both on the mainland, which makes half global supply, and beyond. ArcelorMittal has said the upswing "should be a multiyear phenomena."
Before it's here, it's on the Bloomberg Terminal.
LEARN MORE