Saudi Corruption Settlement Talks Should End in a Few Weeks, Official Says
By
Authorities say 159 people are still detained in the probe

Prosecutor says accounts of 376 individuals are frozen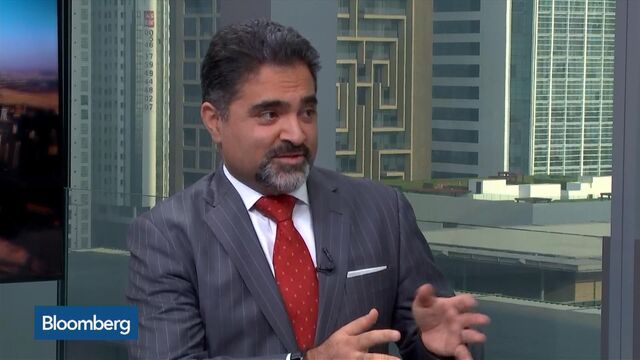 Saudi Arabia's attorney general said talks to reach settlement agreements with suspects detained in the kingdom's declared crackdown on graft should conclude in a few weeks.
Sheikh Saud Al Mojeb said that out of more than 300 people summoned for questioning by an anti-corruption agency, 159 are in detention. "Most detainees faced with corruption allegations by the committee agreed to a settlement," he said in a statement on Tuesday.
Bank accounts of 376 individuals, all of whom are either detainees or people linked to them, have been frozen as a "precautionary measure," he said.
The wave of detentions that hit princes, ministers, former officials and prominent businessmen was made public on Nov. 4, shortly after King Salman announced the formation of the anti-corruption commission headed by his heir, Crown Prince Mohammed bin Salman. The purge prompted a selloff that wiped billions from stock markets across the Gulf, and was seen by some analysts and diplomats as an attempt by Prince Mohammed to tighten his grip on power or shake down some of the kingdom's richest men for cash.
The prince told the New York Times that authorities can recover as much as $100 billion from the settlement deals. Prince Miteb bin Abdullah, one of the most senior Saudi royals detained, was released after reaching a settlement deal believed to exceed the equivalent of $1 billion, an official involved in the anti-graft campaign said last week.
The attorney general said settlement negotiations, which will eliminate the need for a prolonged legal process, are "expected to be concluded within a few weeks."
The attorney general's statement also included:
If a detainee denies the allegations or cannot reach a settlement, his case will be transferred to public prosecution
For those, authorities will continue to investigate. Based on evidence, the attorney general can decide to hold the accused for up to six months 
Longer detention periods, "if warranted," will require a court order
If investigators deem the evidence insufficient for a case to proceed, the public prosecution office will release the accused
All of the accused have the right to a lawyer during the processes of investigation and prosecution, and the law "also prohibits subjecting the detainee to any harm."
— With assistance by Vivian Nereim
Before it's here, it's on the Bloomberg Terminal.
LEARN MORE