Currency Guru Taylor Dips Toe Into Bitcoin World for $6 a Month
By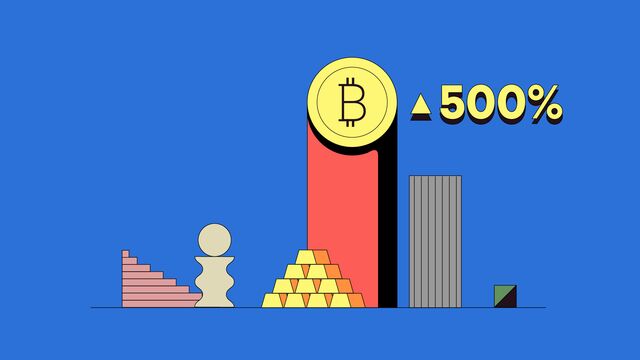 No one can accuse John Taylor of getting swept away by bitcoin mania.

The former head of the world's biggest foreign-exchange hedge fund says that while he would never trade the digital currency, he's spending $6 a month to track the "outrageous" price swings to help shape his views on currencies, equities and commodities that he does forecast.
"I'm buying bitcoin data because it shows a lot about the volatility in other parts of the market too," said Taylor, 74, who now heads New York-based Taylor Global Vision. "If bitcoin is going down, that means that risk demand is shrinking."

The $6 Taylor is paying every month to a data provider he wouldn't identify is close to where bitcoin hovered in 2011 -- just as it was gaining widespread attraction. This year's more than 11-fold increase pushed the price beyond $11,000 this week for the first time, while whipsawing investors with intraday swings of as much as 20 percent.
"Bitcoin's volatility of volatility is outrageous," said Taylor, who uses statistical tools like logarithms of logarithms to make the bitcoin data usable. "The kind of volatility in bitcoin is like volatility that can be the equivalent of seeing someone that is six inches tall and then all of a sudden a person that is 22 feet tall. If there was more liquidity and better products, it would be a hell of a mean-reverting business."
Before it's here, it's on the Bloomberg Terminal.
LEARN MORE