SocGen's Bini Smaghi Says Bitcoin Is a Scam and He Wants Action
By , , and
Societe Generale SA Chairman Lorenzo Bini Smaghi urged regulators to beef up international efforts to tame threats posed by bitcoin, the cryptocurrency that's soared toward $11,000 this week.
"When you have a scam like bitcoin, someone is going to get hurt," Bini Smaghi said in an interview with Bloomberg TV from Rome Thursday. International cooperation is needed to tackle the risks behind bitcoin transactions, but "we are at a time when that's not working at best."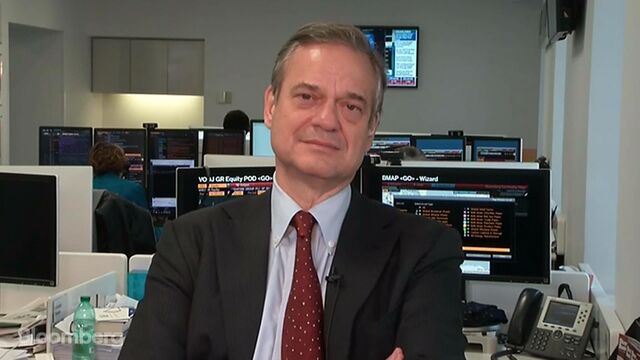 Bitcoin rose above $10,000 this week, capping a more than 10-fold increase this year that has investors wondering how long the rally will go and whether it will end in tears. Price swings are increasing, with the currency slumping 21 percent on Wednesday, triggered in part by intermittent outages at exchanges, just hours after bitcoin had soared to a record. Several observers and bankers including Credit Suisse Group AG Chief Executive Officer Tidjane Thiam have warned of a bubble.
"When the authorities see that behind this bitcoin scam there are some funds that are maybe going to finance terrorism, then maybe they will wake up," Bini Smaghi said.
— With assistance by Alessandra Migliaccio
Quotes from this Article
Before it's here, it's on the Bloomberg Terminal.
LEARN MORE