Singapore Property Prices Vulnerable to Rising Supply
By
MAS cites potential supply of 20,000 private housing units

Slower population growth creates 'uncertainty' on demand: MAS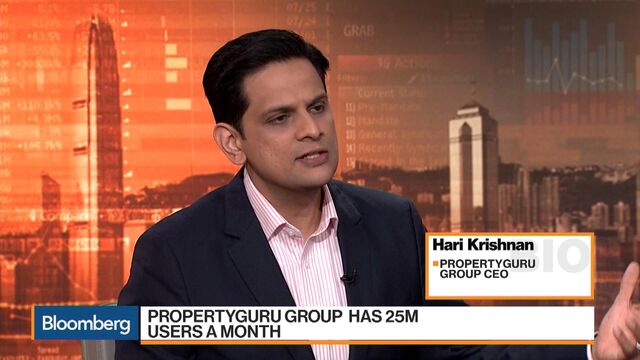 The rising supply of homes and slowing population growth may undermine the recent recovery in Singapore residential property prices, according to the country's central bank.
Future development projects could potentially add 20,000 private housing units over the next one or two years, more than doubling the existing number available for sale, the Monetary Authority of Singapore said in its annual financial stability report published Thursday.
"Over the medium term, as these development projects are progressively completed, the private housing stock will grow," the MAS said. "If this is not matched by increased occupation demand, it will add to existing vacancies that are already relatively elevated and weigh on rentals and property prices."
The regulator "will continue to monitor market developments and where necessary, take appropriate actions to maintain a stable and sustainable property market," it said.
Singapore residential property prices have started a gradual recovery this year, ending more than three years of declines. The turnaround has been accompanied by a rising number of en-bloc sales, which are deals in which a group of owners band together to sell entire apartment blocks for redevelopment, as well as new projects based on purchases of government land.
There are also constraints on demand. Singapore's compounded population growth slowed to an annual 1.1 percent between 2012 to 2017, from 3 percent between 2007 and 2012, the central bank noted. As a result, "there is a considerable uncertainty as to whether the new supply coming on stream can be fully absorbed by the market," the MAS said.
The MAS said developers should take into account the significant rise in the number of private housing units available for sale when bidding for land. "The large upcoming supply could lead to a supply imbalance over the medium term if not matched by occupation demand," the regulator said.
Rental Market
The rental property market also remains weak, according to the MAS. The third-quarter vacancy rate stayed "relatively elevated" at 8.4 percent, above the historical average of around 6.5 percent over the past decade, it said.
If interest rates rise or rental prices fall further, some borrowers could face difficulties meeting mortgage repayments on their investment properties, the MAS said. New housing loans rose to a monthly average of S$3.5 billion ($2.6 billion) during the first 10 months of the year, from S$2.8 billion a year ago, the MAS said.
Nevertheless, the asset quality of Singapore housing loans remains strong, according to the MAS. And its stress tests indicate that the banking system could withstand a drop in property prices of 50 percent over three years, the MAS said.
Before it's here, it's on the Bloomberg Terminal.
LEARN MORE