Sanders Says Trump's Tweets of Anti-Muslim Videos 'Elevate' Debate
By and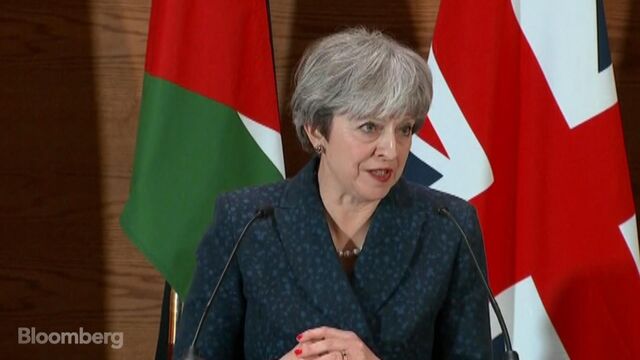 A spokeswoman for President Donald Trump defended his tweets of anti-Muslim videos as contributions that "elevate" debate on terrorism and national security.
"What he's done is elevate the conversation to talk about a real issue and a real threat, that's extreme violence and extreme terrorism, something that we know to be very real and something the president feels strongly about," White House Press Secretary Sarah Sanders said Thursday.
British Prime Minister Theresa May condemned Trump's retweets Wednesday morning of three unverified anti-Muslim videos posted by Jayda Fransen, the deputy leader of Britain First, a fringe ultranationalist British group. Asked if Trump knew who Fransen was when he retweeted her videos, Sanders said: "I don't believe so."
"Britain First is a hateful organization, it seeks to spread division and distrust amongst our communities." May told reporters in Amman, Jordan. "I'm very clear that retweeting Britain First was the wrong thing to do."
The three videos Trump retweeted purport to show a "Muslim migrant" assaulting a Dutch person on crutches, an "Islamist mob" pushing a teenage boy off a roof and a Muslim man destroying a statue of the Virgin Mary.
After May's spokesman criticized Trump for the retweets on Wednesday, the president tweeted at the prime minister: "don't focus on me, focus on the destructive Radical Islamic Terrorism that is taking place within the United Kingdom. We are doing just fine!"
Before it's here, it's on the Bloomberg Terminal.
LEARN MORE