Stocks Are Like 'Sitting on a Pin Cushion,' Calstrs CIO Says
By and
Valuations have gotten worrisome, according to Chris Ailman

Second-biggest U.S. pension fund poised to take some profits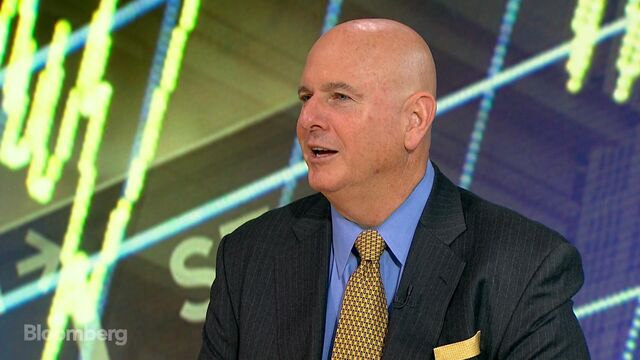 Record high stock prices are making the manager of the $220 billion California State Teachers' Retirement System increasingly uncomfortable.
"About as comfortable as sitting on a pin cushion," Chris Ailman, chief investment officer of Calstrs, said during a Bloomberg Television interview on Wednesday. "You've got to stay in the market because it's going to continue to grow, but the valuations are at levels that make you very worried."
Calstrs, the second-largest U.S. pension system, has about 55 percent of holdings in global equities -- its best-returning asset class in the fiscal year through June 30. Stocks in its portfolio gained 19.6 percent as the total fund grew about 13 percent. Calstrs' annual target return is 7 percent.
It's hard to find alternatives to stocks, because many asset prices have been driven up as global investors search for yield, according to Ailman. He said his gut tells him the bull market may last another two years because most economies around the world have been improving.
"We're gonna take profits," Ailman said. "We're gonna batten down the hatches a little bit in case we have rough seas, but we're gonna ride this out for a period of time."
Among his other comments:
30-year Treasuries and low-fee, hedge fund-like quantitative strategies are favored investments for returns uncorrelated with stocks.
Fees charged by traditional active equity managers are mostly too high to justify. "They're going to lose their license to operate," he said, because they aren't consistently beating indexes.
Bitcoin isn't attractive because it's "the ultimate intangible" asset with no underlying collateral. Some day, however, it might be considered as a currency hedge.
Calstrs is a net seller of U.S. real estate because of high valuations.
The Federal Reserve should raise its benchmark interest rate to 3 percent, because the current low rate environment doesn't reward savers or fixed-income investors.
Before it's here, it's on the Bloomberg Terminal.
LEARN MORE