Morgan Stanley Says 2018 Will Be the End of the Credit Rally
By and
Forecasts 2018 losses on credit markets in all three regions

LNG Capital's Gargour wary of rising inflation, default risk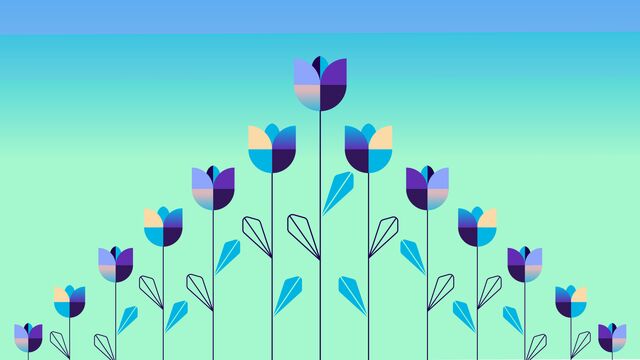 Like any good guest at a party, investors would be wise to know when it's time to leave.
And an aging business cycle, the loss of stimulative central bank policies and signs of stress in corporate balance sheets are all signaling it's time to get out, according to Morgan Stanley strategists. They project negative excess returns for corporate bonds in the U.S., Europe and Asia next year.

"At the end of the day, reaching for yield in credit late in a cycle is a poor risk/reward trade, especially at current valuations," according to Morgan Stanley strategists including Adam Richmond in New York, Srikanth Sankaran in London and Kelvin Pang in Hong Kong. "We expect spreads to widen over the forecast horizon across regions."
Signs of pressure -- from a string of disappointing earnings to debt-laden balance sheets late in the business cycle that helped tip Toys 'R' Us into bankruptcy -- are mounting. Derivatives markets are charging the most to buy default protection against Altice NV's bond issuing unit in more than a year on concern it will struggle to service its debt pile.
'Not a Coincidence'
"It is not a coincidence that fundamental problems are becoming more apparent in one sector after the next, as the Fed continues to withdraw liquidity," according to the strategists. "And as is often the case near a top, these risks are mistakenly being rationalized as purely 'idiosyncratic' problems."
To be sure, investors heeding similar advice from the firm to pare credit risk in January would have missed out on total returns of 9 percent on investment-grade and high-yield corporate securities so far this year. And JPMorgan Chase & Co. says U.S. corporate credit spreads are set to tighten in 2018 on modest supply, strong growth and the search for yield.
Louis Gargour, the chief investment officer of London-based LNG Capital, an alternative investment-management firm, turned bearish on credit three months ago. He said investment-grade corporate bonds are most vulnerable to a selloff because their yields underestimate both default and inflation risks.
"Because investment-grade is now considered risk-free it's most at risk of repricing if the yield curve shifts upwards," Gargour said.
— With assistance by James Crombie
Before it's here, it's on the Bloomberg Terminal.
LEARN MORE