House Lawmakers Plan Competing Reports on Trump Investigation
By
Intelligence Committee aims to wrap up as early as Feburary

A once-biparistan panel now riven by squabbles in Russia probe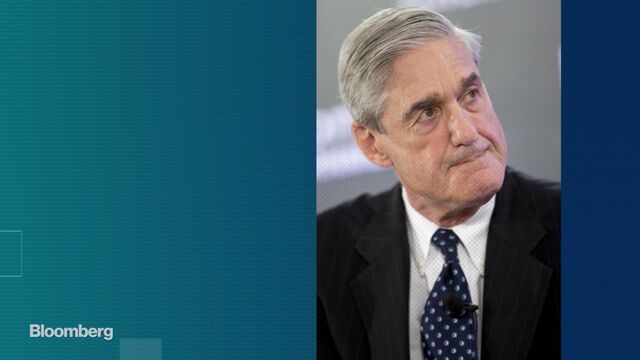 The House Intelligence Committee spent 10 months trying to conduct a bipartisan probe of Russian meddling in the U.S. election, but repeated bursts of political skirmishing have left Republican and Democratic panel leaders preparing competing findings.
Republicans are planning to wrap up their Russia probe as early as February, but they're not likely to agree with Democrats on a bipartisan report, according to officials familiar with the committee's workings who spoke on condition of anonymity to discuss internal deliberations.
A Republican "majority" report will assert there's no evidence of Russian collusion with Donald Trump's 2016 presidential campaign based on what the committee has learned so far, according to two of the officials. Democrats are likely to counter with a minority report asserting there's plenty of substantive evidence pointing to collusion, while saying they weren't given enough time to investigate it, the officials said.
That would quash the last hopes for bipartisanship in a panel that had until recently been one of the last bastions of comity in a polarized U.S. House. It also raises questions about whether the parallel probes being conducted by the Senate Intelligence and Judiciary committees will do any better at producing unified conclusions.
'Move On'
Representative Michael Conaway of Texas, the Republican chairman of the Agriculture Committee, who unexpectedly found himself running the Russia probe, said he hasn't given up hope for a bipartisan report, but it's time to wrap things up.
"I got a farm bill to write," he said. "I don't need a career on this issue. So I'll try to get a report done, and move on."
Read more: A QuickTake Q&A on Understanding the Trump-Russia Saga
Conaway took over the probe in April after Intelligence Chairman Devin Nunes stepped back temporarily from running the investigation amid controversy over his handling of classified material, reportedly obtained from White House officials, that he said showed Obama administration officials "unmasked" the identities of people close to Trump who were mentioned in legal surveillance of foreign individuals.
Representative Adam Schiff of California, the top Democrat on the committee, isn't happy with what he describes as calls from the White House and others "to halt the congressional investigations rather than allow the evidence to dictate the pace and breadth of our inquiry,"
"I think we have a great deal of more work to do," Schiff said. He also said that Republicans, led by Nunes, are trying to divert the panel's attention to unrelated issues, such as why the Obama administration let a Russian-backed company purchase American uranium mines in 2010. 
Voluminous Testimony
Despite the partisan bickering, the panel has been busy behind the scenes. About 235,000 documents have been turned over to the probe, while investigators and members have visited seven countries to question officials in foreign intelligence services, according to a committee official. The committee has conducted more than 50 transcribed witness interviews, with a total of 145 hours of testimony.
More interviews are set to occur this week, with Attorney General Jeff Sessions scheduled to appear behind closed doors on Thursday morning. Former Trump adviser Erik Prince, who founded the military services contractor Blackwater, is to appear later that day for an interview with a transcript to be released later.
On Tuesday, the panel interviewed a translator who attended a controversial meeting at Trump Tower in June 2016 between Donald Trump Jr. and a Russian lawyer at the height of the presidential campaign. Anatoli Samochornov was serving as a translator for Russian lawyer Natalia Veselnitskaya, who met with Trump's campaign on a pretext of providing information damaging to Democrat Hillary Clinton.
The committee has had little interaction with the independent Russia investigation being led by Special Counsel Robert Mueller, according to members. 
Instead, many of the committee's public and private hearings have devolved into partisan questioning of witnesses. Democrats complained that Republican Trey Gowdy acted as a kind of second lawyer for Trump's son-in-law, Jared Kushner when he testified before the committee behind closed doors in June. 
Gowdy, a former prosecutor from South Carolina, has said he didn't block any questions and simply encouraged Democrats to keep theirs relevant.
Democrats' Meeting
Republicans have been aggravated, too. They complained when Schiff and other panel Democrats met privately in early October -- in Schiff's offices -- with top Clinton adviser Jake Sullivan to discuss how the Clinton campaign came to suspect, and then allege, Russian meddling in the election.
Committee infighting has stepped up since October, amid Democratic complaints that Nunes has returned to call the shots in the investigation for Republicans. The Democrats say Nunes and the Republicans are increasingly taking the investigation down avenues designed to shift attention and limited resources away from the Russia inquiry.  
Nunes of California and fellow Republicans counter that they're weary of Schiff and Democrats using the traditionally bipartisan committee for partisan purposes. They say Schiff and House Democrats would, if allowed, prolong the Trump probe indefinitely.
Opposition Dossier
In recent weeks, Nunes has turned his focus to questions about the origins of an opposition research dossier that targeted Trump in the 2016 election and how U.S. intelligence agencies used it. The dossier, which included salacious allegations about Trump, was paid for in part by the Democratic National Committee and Clinton through a law firm. 
The chairman and other panel Republicans say they want to investigate whether the Justice Department and FBI may have improperly relied on the dossier to kick-start federal surveillance that Trump associates were caught up in -- without independently confirming the information they used to justify such spying.
"It seems clear that the Clinton campaign and the DNC paid for the dossier, and now we need to find out how U.S. intelligence and law enforcement agencies used that information," Nunes said.
Nunes also announced in October a joint intelligence committee investigation with the Oversight and Government Reform Committee into the 2010 deal in which the Russian-backed purchase of a company called Uranium One won U.S. clearance while Clinton was secretary of state. Clinton has said she wasn't involved in the approval.
"Investigating Hillary Clinton this time on the uranium deal isn't going to shift any light on what Russians did," Schiff said. "But then, this isn't really about getting to the truth, it is about avoiding a focus on the Russian government effort to help Donald Trump and hurt Hillary Clinton."
Before it's here, it's on the Bloomberg Terminal.
LEARN MORE