Obscure rule covering cooling gases is part of a global trend

U.S. manufacturers urge Trump to adopt accord on chemicals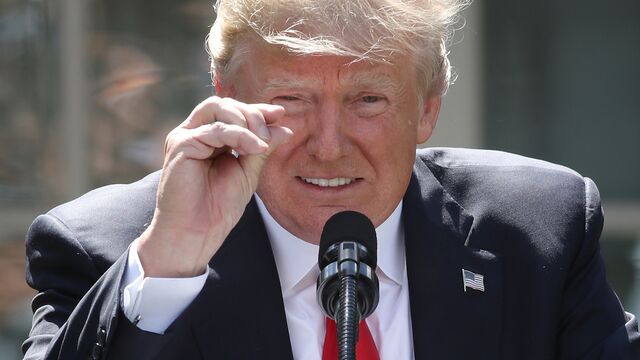 The Trump administration took a small step toward addressing climate change last week -- it just didn't put it quite in those words.
Without fanfare -- or even a public announcement -- the Environmental Protection Agency issued an arcane rule that allows refrigerator and air-conditioner manufacturers to increase the amount of three cooling chemicals they can use safely. In a twist, the change was welcomed by manufacturers that want to adapt and use chemicals that would cause less global warming.
While business groups and environmentalists split over the Clean Power Plan, the Obama administration's landmark attempt to address climate change, when it comes to replacing hydrofluorocarbons, or HFCs, both U.S. manufacturers and environmental groups are pushing for new rules to reduce their use.
"It's a technical change, and it's not controversial," said Kevin Messner, senior vice president for policy and government relations at the Association of Home Appliance Manufacturers. "It's great to see something like this, as an example of how it can be done right."
Carbon dioxide from fossil-fuel burning gets all the attention in climate change, and it's the main driver of global warming. HFCs make up a small fraction of the total, but their "global warming potential" -- a measure of how much heat a gas can trap -- makes them thousands of times more powerful than CO2.
Because of their potency, under President Barack Obama the U.S. signed on to a global accord to phase them out.
Read More: U.S. Court Tosses One Obama-Era Climate Rule Trump Had Defended
United Nations diplomats met last week to discuss that accord. The Kigali Amendment was signed in October 2016, and went into effect when the 20th nation, Sweden, ratified the treaty, which would reduce potential global warming by 0.5 degree Celsius by 2100.
While President Donald Trump has not submitted the treaty to the Senate for ratification, the State Department announced that the U.S. supports the pact on HFCs. The agreement is "pragmatic and balanced," said Judith Garber, of the State Department's oceans, environment, and scientific bureau. She said the administration is working toward submitting the treaty to the Senate for ratification.
By declaring hydrocarbon successor chemicals as safe replacements to HFCs, the new EPA rule will help push appliances in the same direction as the Kigali accord.
Phaseout Plans
Home refrigerator makers in particular now have the EPA's authorization to phase out the use of HFCs, replacing them with a hydrocarbon called isobutane. Having the rule in hand frees manufacturers to go ahead with their phaseout plans without needing the Kigali Amendment ratified in the Senate, according to Messner. 
The EPA rule raises what the agency considers the safe levels of hydrocarbon coolants. The rule is confined to refrigerators and air conditioners, because car AC systems might release inflammable chemicals during an accident.
"There are accidents," said David Doniger, director of the Natural Resources Defense Council's Climate and Clean Air Program. But "your home refrigerator is not going to run into another refrigerator at 30 miles per hour."
In August, a federal appeals court struck down separate Obama-era regulations governing HFCs. The Chemours Co., Honeywell International Inc., and the NRDC have filed a request for a rehearing and are awaiting a decision.
Before it's here, it's on the Bloomberg Terminal.
LEARN MORE