Bankers Fret About Brexit (and How Politicians are Handling It)
By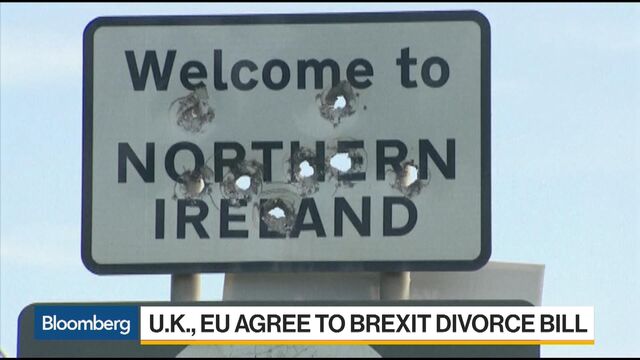 Ask a banker what's worrying them and there's a good chance they'll say 'Brexit.'
According to the Bank of England's latest survey of the financial industry, 91 percent of respondents cited "political risk" as a threat to the U.K. financial system, with about two thirds identifying it as their biggest concern. And of those naming it, 90 percent explicitly referred to withdrawal from the European Union.

The second-most cited issue was geopolitical risk, at 61 percent, with cyber attacks at 57 percent. Everything else ranked below 50, including a U.K. economic downturn, regulation and the housing market.
Underlining the scale of concern, 67 percent of respondents identified politics as the biggest risk, while no other factor scored more than 7 percent. A series of elections and referendums have buffeted U.K. assets, particularly the pound, since 2014. At the start of that year just 3 percent said politics was their main worry.
The European Union has set the U.K. a Dec. 4 deadline to improve its offer on key issues before it will begin talks on trade and a transition period. The holdup is causing uncertainty for businesses and consumers, and BOE Governor Mark Carney said Tuesday that the financial industry needs clarity "sooner rather than later."
Carney was commenting at the publication of the BOE's annual stress test of banks, which all lenders passed. While Carney said financial institutions could cope with a disorderly Brexit, if that was coupled with other complications -- such as a severe global downturn -- it could cause difficulties.
The survey was conducted in the second half of September and included representatives from 96 banks, asset managers, hedge funds and insurers.
Before it's here, it's on the Bloomberg Terminal.
LEARN MORE