Rothschild's Koch Connection Pays Off in Pursuit of Time Inc.
By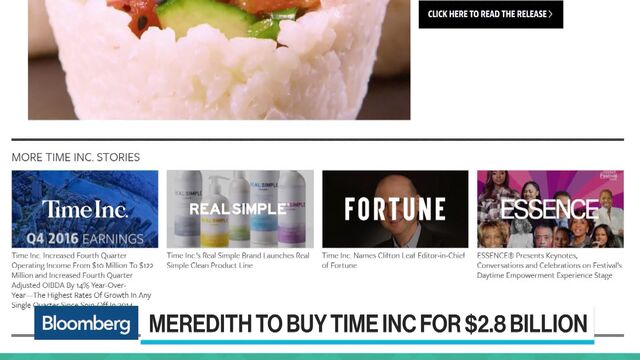 Rothschild & Co.'s renewed push in the U.S. is getting a boost from the Koch brothers.
The Paris-based investment bank has been hired at least three times in the past two years to represent a firm owned by billionaires Charles and David Koch, including Sunday's agreement to back Meredith Corp.'s $1.8 billion cash bid for Time Inc. Koch Equity Development, the brothers' investment firm, is putting up $650 million to receive preferred equity in the deal.
The Kochs have increasingly been stepping into deal financing as large banks have pulled back amid tightening regulations. Earlier this year, Rothschild worked with the Kochs on their $2 billion investment in cloud software company Infor, and last year assisted them on buying a $230 million stake in Transaction Network Services, statements show.
Alex Yankus, a spokesman for Rothschild at Brunswick Group, declined to comment, as did Koch Industries Inc.'s Rob Carlton.
Rothschild also worked with Solera Holdings Inc. in a deal last year in which the Koch company provided $800 million of preferred equity. Credit Suisse Group AG also advised the Koch firm on the Meredith transaction.
— With assistance by Devin Banerjee
Before it's here, it's on the Bloomberg Terminal.
LEARN MORE