S&P Retains India Rating, Dashes Hope of Moody's Upgrade Rerun
By and
Maintains stable outlook on strong economic growth prospect

Asia's third-largest economy still at lowest investment grade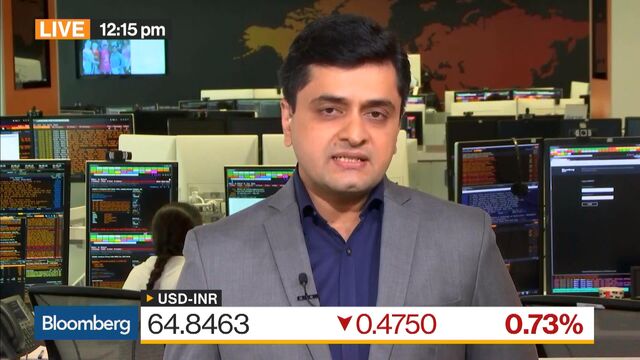 S&P Global Ratings reaffirmed India's sovereign rating and maintained the stable outlook, contradicting Moody's Investor Service that upgraded the country last week.
The rating was unchanged at BBB-/A-3 with a stable outlook even as S&P said it reflected India's strong GDP growth and improving monetary credibility. The country remains at the lowest investment grade, even as Moody's action raised the country one notch above.
S&P's move disappointed the administration led by Prime Minister Narendra Modi that had been expecting an upgrade on the lines of Moody's, which raised Asia's No. 3 economy for the first time in 14 years. Even as sweeping changes such as demonetization and a national sales tax had imperiled revenues and threatened the region's widest budget deficit, Moody's decision was a bet that the overhaul has brightened India's prospects.
The rating affirmation by S&P is cautious as there is a larger weightage accorded to the budget gap, Economic Affairs Secretary Subhash Garg told reporters in New Delhi. He admitted staying the course on deficit was a challenge in a transitional year when there had been many drastic economic changes.
Faster Growth
Earlier, S&P declined to comment on Moody's decision and pointed to an Oct. 24 report that called for an improvement in India's public finances. The South Asian nation has "by far" the lowest level of prosperity among investment-grade nations and strong growth was the only factor propping up the rating, it had said.
Gross domestic product probably grew 6.5 percent in July to September from a year earlier, according to the median of nine economists in a Bloomberg survey before data due Nov. 30, picking up from the previous quarter's three-year-low. However, it's slower than the average 6.9 percent pace seen over the past five years.
The central bank will decide on interest rates Dec. 6 and the government is expected to unveil its budget for the year starting April 2018 in early February. This will probably be the last full budget before Modi faces re-election the following year.
Quotes from this Article
Before it's here, it's on the Bloomberg Terminal.
LEARN MORE