Macy's Suffers Credit-Card Processing Glitch
By
Retailer says it has now 'fully resolved' the problem

Social-media users around the U.S. have griped about delays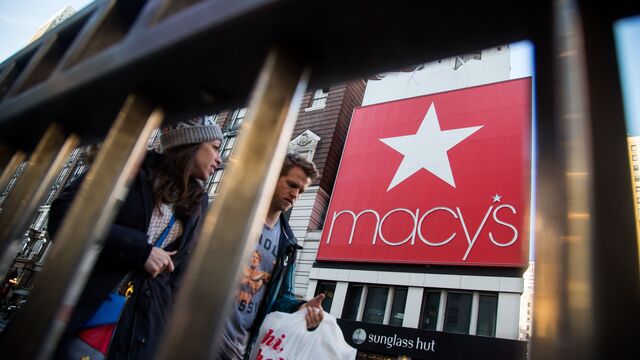 Macy's Inc. struggled to process credit cards in its stores on Black Friday due to heavy volume, a painful setback as the retailer kicked off the holiday season.
Some transactions took longer to handle as payment systems reached capacity, spokeswoman Blair Rosenberg said in an email. The company has now "fully resolved" the problem, she said.
"We highly value our customers and sincerely apologize for any inconvenience today's system slowdown may have caused," Rosenberg said.
Social-media users around the U.S. complained on Friday that the company's payment systems weren't working, spurring long lines and abandoned purchases. The Cincinnati-based chain sent more employees to the sales floor as it struggled with the problem.
The glitch marks the latest headache for a retailer that's trying to get back on its feet. Macy's has suffered 11 straight quarters of same-store sales declines, but Chief Executive Officer Jeff Gennette had been optimistic about this Black Friday -- the traditional start to the year-end selling season.
The company doesn't expect a financial impact from the credit-card snag, Rosenberg said.
"We do not anticipate any additional delays," she said.
Quotes from this Article
Before it's here, it's on the Bloomberg Terminal.
LEARN MORE