Your Evening Briefing
Here are today's top stories
By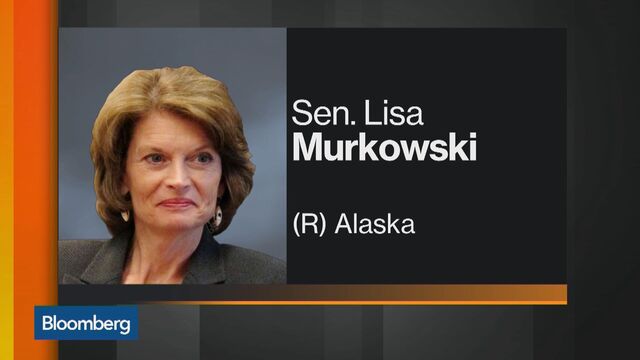 Want to receive this post in your inbox every afternoon? Sign up here.
Good afternoon. Thanksgiving is here, and on the menu are smoking turkeys and cooling consumer sentiment. If you need a break from any uncomfortable dinner conversation, turn on some calming music (while you still can) — there won't be a newsletter to turn to on Thursday. —Megan Hess
The U.S. Senate tax bill's chances just got better. Alaska Senator Lisa Murkowski's decision late Tuesday to help smash Obamacare's individual mandate may remove one obstacle to passing the Senate GOP bill next week. Murkowski was one of three Republicans who killed the party's effort to repeal the Affordable Care Act earlier this year. The mandate repeal now appears much more likely to stay in the bill, where it helps offset more than $300 billion in additional tax cuts.
Facebook will show users which Russian propaganda they followed and liked, responding to a request from U.S. senators to address manipulation and meddling during the 2016 presidential election. Facebook said the new tool will appear by the end of the year in its online support center. Posts from fake accounts created by the Internet Research Agency, a Russian firm, reached an estimated 150 million people.
Roy Moore's campaign touted Trump's "strong words of support" to raise cash. On Tuesday, the president effectively backed the Alabama Republican candidate for the U.S. Senate by attacking his Democratic rival in the race. Moore, who has been accused by multiple women of sexual assault or misconduct when they were teenagers, invoked the president's vote of confidence in a fundraising email the next day.
What turnaround? The appointment of a new CEO at Uber this summer was supposed to mark the beginning of a new chapter, but he keeps finding more horrors at every turn. The latest is a cyberattack, which Uber concealed since last year, that exposed personal data on 57 million customers and drivers globally. The company said it paid hackers $100,000 to delete the data and keep quiet.
Mom-and-pop shops prevail. Consumers are shopping closer to home — and, increasingly, home is not where the malls are. Small retailers have seen better growth than national chains in the past two years, according to Mastercard, which tracks purchasing patterns. Chains like Sears, Nine West, and J. Crew are particularly hurting this holiday season.
Why aren't we flying on supersonic jets already? We're not flying any faster today than six decades ago, when the Boeing 707 was the pinnacle of aviation technology. Costs and noise complaints killed off the first supersonic jet, but now NASA, Lockheed Martin, GE and several startups are looking at new designs and technology that could make supersonic flight a commercial reality.
The best emergency foods for your luxury apocalypse bunker. Emergency foods are a fast-growing industry in the U.S. That's partly due to more natural disasters, plus the fact that retailers like Walmart, Home Depot and REI are making more room on their shelves for catastrophe provisions. We taste-tested products from three major manufacturers to see if they deserved a place in your bunker. Choose wisely.
Quotes from this Article
Before it's here, it's on the Bloomberg Terminal.
LEARN MORE