Trump to Meet With Congressional Leaders on Budget Next Tuesday
By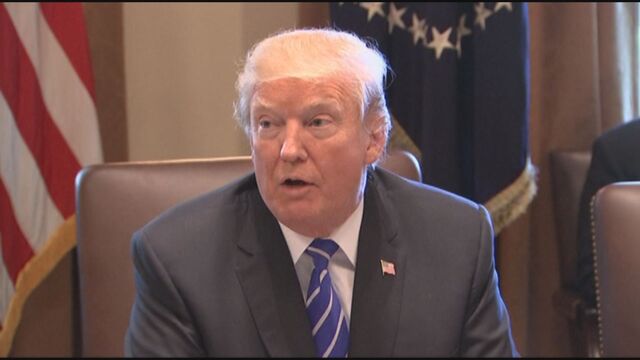 President Donald Trump will meet next Tuesday with Democratic and Republican congressional leaders on a federal spending plan to keep the government open after current funding expires Dec. 8, said White House spokeswoman Lindsay Walters.
Congress needs to act by then to prevent a partial shutdown. One person familiar with plans said caps on defense spending that Republicans would like to lift are on the meeting agenda. Walters said discussion will cover end-of-the year legislative issues.
Democrats are pushing for parity in a spending deal, saying that if Republicans get to exceed the 2011 Budget Control Act caps on defense spending, they want an equal increase in non-defense discretionary spending. Two dozen House Democrats have also said they won't support a spending bill unless it includes legislation allowing undocumented immigrants brought to the U.S. as children to stay.
The Senate Appropriations Committee set the stage for talks to raise spending caps with its release earlier this week of $581.3 billion fiscal 2018 defense legislation, $59.3 billion above the legal ceiling set for Pentagon funding.
Defense Secretary James Mattis is expected to sit in on a portion of the discussion, said one person familiar with the plans. The meeting is currently scheduled for 3 p.m. Washington time at the White House on Tuesday, said one person familiar with plans.
— With assistance by Roxana Tiron
Before it's here, it's on the Bloomberg Terminal.
LEARN MORE