Mnangagwa Pledges to Lead Zimbabwe Toward a New Democracy
Godfrey Marawanyika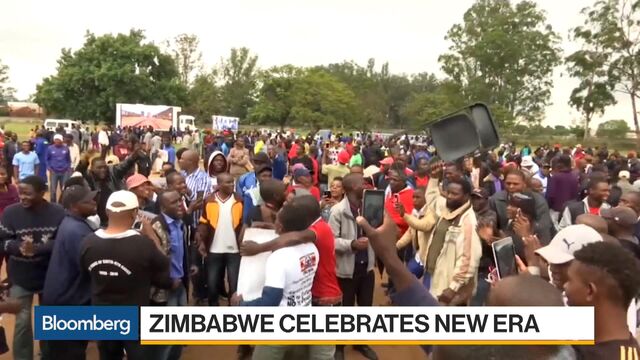 Zimbabwe's incoming president, Emmerson Mnangagwa, told thousands of supporters Wednesday that the southern African nation is witnessing a "new, unfolding democracy" in his first speech since Robert Mugabe stepped down as leader, ending his 37-year rule.
The former spy chief, who is due to be sworn in on Friday, thanked the armed forces for stepping in to take control of Zimbabwe after Mugabe fired him on Nov. 6 following accusations by his wife, Grace Mugabe, that Mnangagwa was plotting a coup.
"I pledge myself to be your servant," he said in Harare, the capital.

Mugabe's resignation came days after the ruling Zimbabwe African National Union-Patriotic Front party fired him as its leader and ordered him to step down. While there were efforts to halt Mugabe's exit from office, Mnangagwa said, "the will of the people will always succeed."
He's taking over after Mugabe stepped down as parliament was preparing to impeach him. The announcement that he was quitting sparked scenes of jubilation in the city.
Read more on how Mugabe lost his grip on power
— With assistance by Desmond Kumbuka
Before it's here, it's on the Bloomberg Terminal.
LEARN MORE