Fund Tracking Bitcoin Launches in Europe as Crypto Gains Backers
By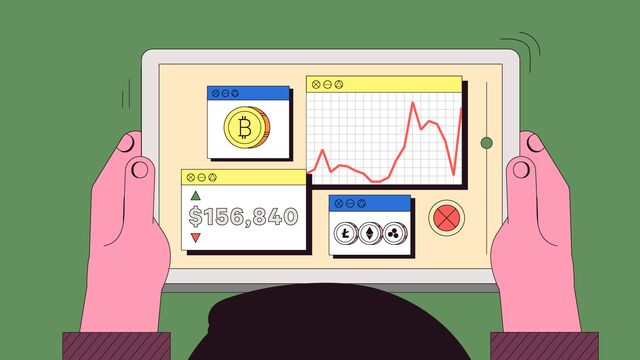 Tobam, a Paris-based fund manager, has set up what it says is the first mutual fund in Europe to track the value of bitcoin investments, in the latest sign that the cryptocurrency is overcoming industry reservations.
The fund will be available to investors worldwide on a private-placement basis, the company said in a statement Wednesday. While bitcoin is "prone to significant risks," it provides diversification benefits and, together with other cryptocurrencies, has the potential to become a durable standard in financial and saving markets, according to the statement. Tobam's cyber-security systems will back up the fund.
Bitcoin's surge in value this year is forcing conventional banks and money managers to balance clients' interest in speculating on the cryptocurrency with executives' skepticism about its future. JPMorgan Chase & Co. is weighing whether to help clients bet on the cryptocurrency via the CME Group Inc.'s proposed futures contracts, according to a person with knowledge of the situation.
"Direct investment in bitcoin can be operationally challenging, from dealing with the choice of the platform, to maintaining the proper security measures," Christophe Roehri, head of business development at Tobam, said in an emailed statement.
All About Bitcoin, Blockchain and Their Crypto World: QuickTake
Tobam, which oversees about $9 billion in assets, is controlled by its employees and counts the California Public Employees' Retirement System and Amundi SA among its shareholders.
Before it's here, it's on the Bloomberg Terminal.
LEARN MORE