Manafort and Gates Win Freedom for Thanksgiving But They Can't Drink
By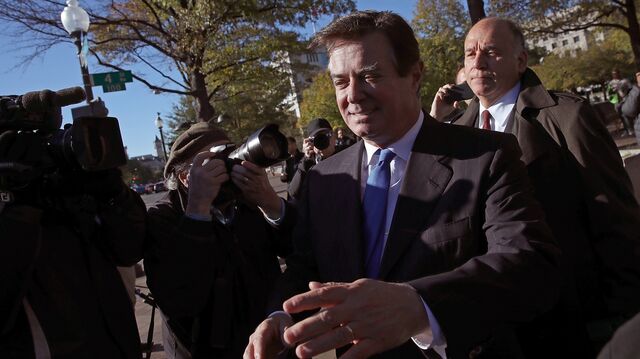 Paul Manafort and right-hand man Rick Gates, indicted for money laundering and under house arrest since Oct. 30, won some Thanksgiving holiday freedom.

A Washington judge granted their respective requests on Tuesday to leave their homes for the upcoming holiday, provided they tell the authorities when and where they're going and that they abstain from alcohol. Manafort lives in Northern Virginia, while Gates resides in Richmond. Their next scheduled court hearing is Dec. 11.
The former Trump campaign chairman and his deputy were charged by Special Counsel Robert Mueller in his probe of Russian involvement in the 2016 presidential election. The men pleaded not guilty.
Each was released from federal custody -- Manafort on an unsecured $10 million bond and Gates on $5 million -- with electronic monitoring and the understanding a permanent bail package would be submitted. That hasn't happened.
U.S. District Judge Amy Berman Jackson issued no restriction on their consumption of turkey, stuffing or pumpkin pie.
Before it's here, it's on the Bloomberg Terminal.
LEARN MORE