Blocking Out Political Risk Is the Winning Formula for European Investors This Year
By and
Model portfolio most exposed to populist threats outperformed

Warnings of impact of political risks in region proved wrong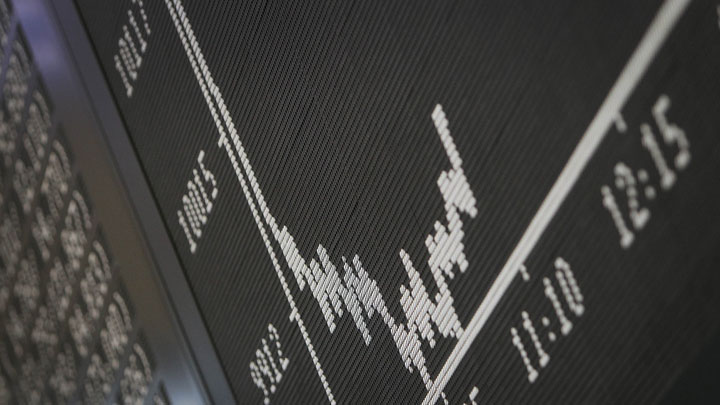 The best-performing company in the Stoxx Europe 600 this year, Austria-based electronic supplier AMS AG makes headphones that cancel background noise at market-beating prices. Therein lies a canny lesson for investors in Europe this year.
Money managers who tuned out the chorus of bearish voices -- warning political turmoil across France, the Netherlands and Italy would plunge the euro area in crisis once more -- have netted outsized gains. True to form, the DAX Index and the single currency are shrugging off the collapse of German Chancellor Angela Merkel's attempts to form a governing coalition.

Political risk has largely proved to be all bark and no bite this year: populist anti-euro candidates failed to usurp establishment parties, the 19-nation trading bloc is enjoying the strongest growth in a decade and stocks are riding a profit wave.
A custom "Euro-Zone Bull" portfolio of regionally-focused stocks, European banks, peripheral debt and a basket of euro currency bets would have easily beaten a regional 60/40 stocks and bonds portfolio, according to data compiled by Bloomberg.
Stocks with the highest sales exposure to the euro zone, compiled by HSBC Holdings Plc, from real estate, telecommunications and transport, returned about 13 percent year-to-date while the region's financial shares gained almost 12 percent as sovereign-debt fears receded and measures of consumer confidence rebounded. The broader Stoxx 600 added a more modest 7.5 percent.
That same dynamic has boosted government debt obligations issued by Portugal, Italy, Ireland and Spain -- market darlings that resisted this month's selloff in risk assets.
Berlin Imbroglio
Last but not least: the euro remains the best-performing currency against the dollar among the Group of 10 Nations and, on a trade-weighted basis, is up over 8 percent.
Still, all this outperformance isn't stopping investors warning of clouds ahead, especially with the latest developments in Berlin.
"The sudden collapse of the coalition talks in Germany on Sunday night brought back the topic of political uncertainty to financial markets," wrote Tilmann Galler, global market strategist at JPMorgan Asset Management, in e-mailed comments.
"With the Catalonia crisis in Spain, and the polls pointing to strong gains of Eurosceptic parties in the coming Italian election, the German political deadlock adds another layer of political uncertainty for the currency union."
Before it's here, it's on the Bloomberg Terminal.
LEARN MORE