Whitefish Halts Puerto Rico Work Early Over $83 Million Bill
By
Puerto Rico utility had canceled contract after criticism

Island's power capacity below 50 percent weeks after hurricane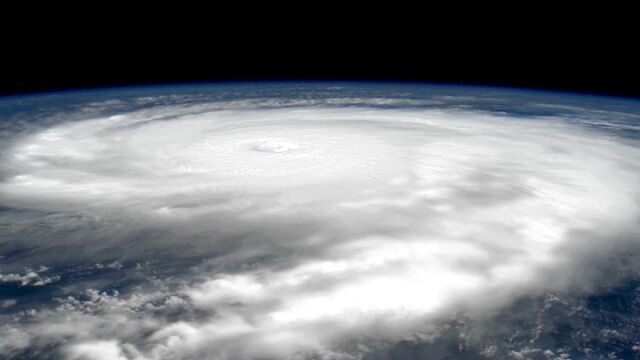 The company that landed and then lost a $300 million, no-bid contract to rebuild Puerto Rico's storm-ravaged grid says it's halting its work early because the commonwealth's utility hasn't paid it $83 million it's owed.
Whitefish Energy Holdings LLC is shuttering its operations 10 days earlier than planned because it can no longer pay its contractors, said Andy Techmanski, the company's chief executive officer. The tiny Montana-based company is under investigation after securing a sole-source contract with the Puerto Rico Electric Power Authority.
"Today we had to stand down our crews," Techmanski said in a phone interview Monday from Puerto Rico. "We just don't have the money to continue to support and bankroll Prepa's operation."
The work stoppage is the latest blow in efforts to restore power to the island, which lost 80 percent of its electric grid after twin hurricanes in September. Within the last week Ricardo Ramos, Prepa's executive director, resigned after facing criticisms in Congress over the Whitefish contract. And four Florida utilities with hundreds of workers that have been hired as subcontractors by Whitefish plan to leave the island in the coming days, said Whitefish spokesman Ken Luce.
Also on Monday, the Army Corps of Engineers said it temporarily halted a contract with Fluor Corp., which was also working to restore power, over safety concerns. The corps said the company could restart work on Tuesday.
Jeff Hawk, a spokesman for the Army Corps of Engineers, said in an email that Fluor workers discovered grounding wires previously installed prior to line repairs had been removed, and work was suspended to ensure it was safe to proceed.
"This stoppage demonstrates effective safety protocol that exists to identify issues before they pose a risk to human health and safety," he said. "After discussions with all three organizations, we addressed concerns and lifted the stop work order."
Less than 47 percent of the island's power capacity is back up now.
A Nov. 19 letter from Whitefish to the bankrupt utility, which was obtained by Bloomberg News, demands payment for work it has performed -- and also more than $39 million "for anticipated demobilization costs."
Prepa and Fluor did not respond to requests for comment.
Read More: Puerto Rico Utility Admits Error as Senators Blast Price-Gouging
Whitefish said it would resume work if it got paid.
The company has been under fire for the prices it charged the bankrupt utility, leading Prepa to cancel its contract effective Nov. 30.
Under the accord, Whitefish charged as much as $240 an hour for workers, an amount the House Natural Resources Committee called "exorbitant." The contract also assumed a 16-hour, seven-day work week, allowing contractors and subcontractors to charge Prepa for huge amounts of overtime, the committee said in a report released Nov. 13.
"We weren't greedy," Techmanski said, adding that his company's rates were "middle of the pack" among proposals received by Prepa. Whitefish's reputation had been hurt by "non-factual news," he said.
Suspicion was raised when Whitefish, which then had only two employees, received the contract. It is based in Whitefish, Montana, which is the hometown of Interior Secretary Ryan Zinke.
Zinke has said he played no role in the selection of Whitefish. Among Whitefish's financial backers are major donors to President Donald Trump.
"This is what happens when shady contracts are signed without transparency," Ramon Cruz, a former member of the Puerto Rico Energy Commission, the regulatory agency that oversees Prepa, said in an email. "To this date, we don't know what Whitefish did and didn't do."
— With assistance by Daniel Flatley, and Rick Clough
Before it's here, it's on the Bloomberg Terminal.
LEARN MORE