Spanish Prosecutor's Sudden Death Gives Rajoy a Catalan Dilemma
By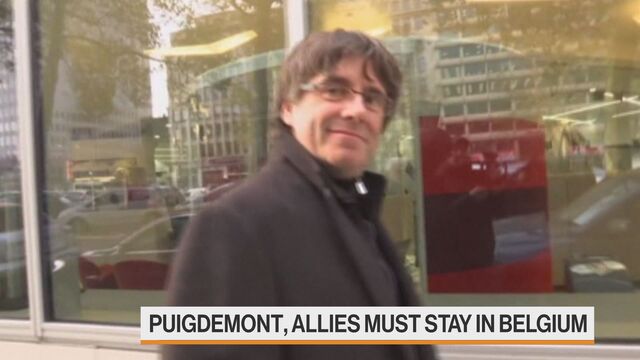 The sudden death of Spain's chief prosecutor is putting Prime Minister Mariano Rajoy's Catalan policy on the spot.
Jose Manuel Maza, who died from kidney infection Sunday in Buenos Aires, had pushed for Catalan separatist leaders to be jailed on remand while their bid to break from Spain was investigated by the National Court. Eight ousted members of the Catalan government, including former vice-president Oriol Junqueras, are currently in jail on Maza's recommendation.
The spectacle of the secessionists languishing behind bars has added fresh impetus to the independence movement after Rajoy's decision to take control of the regional government had at first appeared to go smoothly. The plight of the jailed leaders will dominate the Catalan elections on Dec. 21 and appointing a more conciliatory prosecutor might take the sting out of the separatists' campaign.
Rajoy, however, is under pressure to maintain a tough line. El Mundo, a newspaper supportive of Rajoy's policy on Catalonia, called on him to "preserve Maza's path" in an editorial Monday.
Nothing could be more damaging than the government being tempted to choose as a successor who doesn't follow purely legal criteria, El Mundo wrote. While Maza's tough line on Catalonia may have made life uncomfortable for the government, it probably played well with Rajoy's own supporters.
"Maza played a key role in the imprisonment of Catalan politicians, so it's obvious that a change of the chief prosecutor is a significant event," said Lluis Orriols, a political scientist at Carlos III University in Madrid.
Before it's here, it's on the Bloomberg Terminal.
LEARN MORE