Brexit Bulletin: More Money
By
Hammond says a better offer on the bill will be made in time for EU summit

Theresa May is expected to meet with key ministers on Monday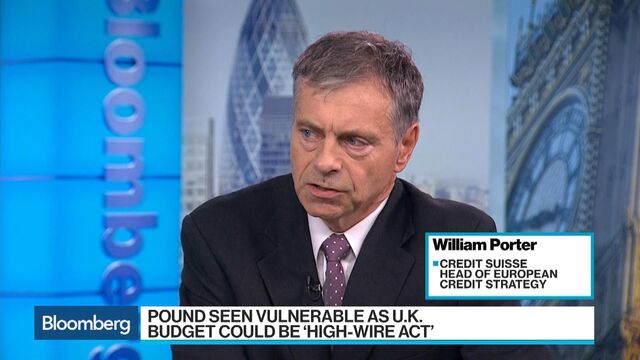 Sign up to receive the Brexit Bulletin in your inbox, and follow @Brexit on Twitter.
With just two weeks to go until the deadline, the U.K. is "on the brink" of making a move to break the deadlock over money.
A meeting of key ministers on Monday will provide an opportunity for Prime Minister Theresa May to get the backing she needs to increase her offer to the European Union. Chancellor of the Exchequer Philip Hammond said on Sunday that the proposal will be made in time for the crunch summit of leaders in mid-December – and European officials say "in time" means early December. Hammond also made some conciliatory comments about the bill, in stark contrast to some of his colleagues who paint it as an unfair exit fee.
"It's not about demands; it's about what is properly due from the U.K. to the European Union under international law in accordance with European treaties," Hammond said. "We've always been clear it won't be easy to work out that number. But whatever is due, we will pay."

While Hammond is on the pro-EU extreme of the Cabinet spectrum, his comments follow signals from euroskeptic colleagues that a better offer is on the way. Brexit Secretary David Davis hinted from Berlin on Friday that more details on a financial settlement would be presented within weeks.  Environment Secretary Michael Gove, a prominent member of the Leave campaign, said last week he wouldn't block May from "doing what she believed was right" on the bill. Meanwhile Boris Johnson, the other possible obstacle to upping the offer, has been weakened by a series of missteps as foreign secretary.
With just 16 months until the U.K. leaves the EU with or without a deal, time is pressing. Businesses are crying out for a transition deal, which won't even be discussed until the EU side is satisfied with Britain's offer on the financial settlement. The gulf between the two sides is still huge: the EU wants at least 60 billion euros (£53 billion; $70 billion); May so far has put 20 billion euros on the table, and says her team is going through the other demands line by line. The disputed items include things like pensions for EU officials and other liabilities it has signed up to while a member.
On Dec. 6, EU ambassadors will get to work drafting the conclusions of the mid-December summit, so anything that arrives after that might be too late. Early December is "the latest" for a new offer, EU President Donald Tusk said on Friday.
Brexit Latest
Merkel Fails | Angela Merkel declared failure in her bid to form a new government, potentially opening the way to new elections. The U.K. has been counting on the German leader as a potential ally and someone who wants a deal, so domestic chaos keeping her busy will be seen as bad news in London. Merkel has also been keen to avoid pushing May too hard for fear that it would hurt her in the U.K.
Eurovision Style | The post-Brexit homes of the London-based European Banking Authority and European Medicines Agency will be decided on Monday in a vote by ministers from member states. The prestige of housing the EU's top banking regulator could lend some extra gloss to major euro-area financial hubs such as Frankfurt and Paris as they try to challenge the dominance of London, writes Bloomberg's John Glover.
Silver Lining | Brexit may help solve the problem of Britain's poor productivity, says UBS Wealth Management economist Dean Turner. While firms now have access to an almost unlimited supply of labor from the EU, tougher immigration rules will force a change in behavior, he says, making companies more likely to invest in technology and machinery that improve productivity. "There will be a deadweight loss to leaving the EU but it's not as bad as the doomsayers suggest," Turner says. "Immigration won't come to an end, but it will become more difficult, and expensive. At the margin, the decision is: do I buy a piece of machinery for a plant or do I hire someone?"
Not at Any Price | Brexit has damaged the allure of U.K. asset managers, Daniel Roy, head of La Banque Postale Asset Management in Paris, tells Bloomberg's Julie Edde. They are likely to miss out on the wave of mergers and acquisitions that's sweeping through the global industry, said Roy, asserting that Brexit will not only jeopardize a firm's ability to sell funds across the EU, but also diminish cost-sharing synergies with potential merger partners. Roy's firm oversees about 217 billion euros and is "permanently" exploring deals with foreign rivals.
Davis to Quit? | The Telegraph reported late Friday that Davis could quit amid frustration that he's been frozen out of strategic talks on Brexit. The paper cited his friends.
Aerospace Hit | Brexit could cost the U.K.'s aerospace industry 1.5 billion pounds ($2 billion) because of increased customs checks, Parliament's Business, Energy and Industrial Strategy Committee warned.
On the Markets | Pound and gilts traders will focus on a potential downgrade to the U.K. growth outlook this week when Hammond presents the budget. Sentiment in the sterling options market turned the most bearish in a month last week, though early on Monday sterling strengthened against the dollar as markets reacted to Hammond's Brexit bill optimism.

And Finally...
The Home Office is struggling to recruit enough people to prepare for Brexit and may have to hire eastern Europeans to do the work, the Guardian reports.
The government needs more people to process applications of EU nationals wanting to stay in the U.K. after Brexit, and will also need more border staff. The Home Office is  said to be struggling to get people to move to Sheffield, the processing center.

For more on Brexit follow Bloomberg on Twitter, Facebook and Instagram
Before it's here, the Brexit Bulletin is on the Bloomberg Terminal.
Before it's here, it's on the Bloomberg Terminal.
LEARN MORE