Five Things You Need to Know to Start Your Day
Get caught up on what's moving markets in Asia.
By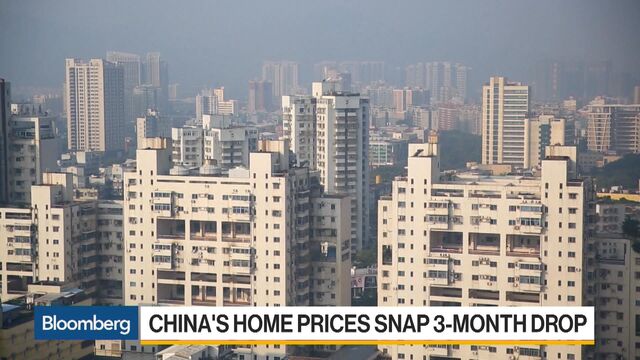 Want to receive this post in your inbox every morning? Sign up here.
All eyes on Chinese and U.S. debt, Thai GDP growth forecast to hit four-year high, and Zimbabwe's Mugabe refuses to go out easy. Here are some of the things people in markets are talking about.
The Ties that Bond
Chinese sovereign bonds will remain in focus after the nation's 10-year yield cracked above 4 percent for the first time in three years, prompting the People's Bank of China to step in with massive liquidity injections to soothe investors' nerves. Consternation about the state of the world's second-largest economy may be seeping into U.S. Treasuries, indirectly helping to put the Federal Reserve on a collision course with bond markets. The persistent flattening of the curve saw the spread between the U.S. two and 10-year yields narrow by more than 12 basis points last week, the most since 2012. While there's a dearth of event risk that seems likely to shift this dominant paradigm in the bond market in this holiday-shortened week, the flattener trade may be on the verge of technical exhaustion.
Coming Up...
Thailand's third-quarter GDP growth is poised to quicken to an annual rate of 3.9 percent, its best pace since the start of 2013. This robust growth has come in spite of strength in the baht, with exports continuing to rise at a double-digit clip. Japan's trade balance is projected to slim to 330 billion yen in October, with import growth accelerating to more than 20 percent year-on-year. Earlier Monday, South Korean producer price inflation decelerated a tick to 3.5 year-on-year in October. Reserve Bank of Australia head of financial stability Jonathan Kearns is slated to deliver remarks in Sydney at 10:35 a.m. Tokyo time, with head of domestic markets Marion Kohler speaking a little more than two hours later. Data released Saturday showed China's housing market is stabilizing, with new home prices rising in 50 of 70 metropolitan areas in October. The share of cities seeing real estate appreciation had shrunk for the three previous readings. Sales figures for October, published earlier in the week, showed that new sales fell at the fastest annual rate since November 2014.
Mugabe Faces Impeachment
Longtime President Robert Mugabe was widely expected to announce that he was stepping down during a televised address on Sunday evening – but he didn't. The embattled 93-year-old leader incited a public backlash by ousting Vice President Emmerson Mnangagwa earlier this month, a move viewed as paving the way for his wife Grace, 52, to succeed him. That firing sparked military intervention and accusations of a coup, as he and his wife were placed under house arrest. Mugabe has been fired by the Central Committee of the Zimbabwe African National Union-Patriotic Front, which said he will face impeachment if he doesn't resign by noon on Monday.  Mnangagwa, who used to run Zimbabwe's security apparatus, has been named as the party chief. 
Double Top?
S&P/ASX futures are virtually unchanged ahead of the open while Nikkei 225 futures indicate losses at the start of Tokyo equity trading. Uneasy investors in Japanese equities are bracing for more turmoil after a parabolic rally abruptly reversed course last week. The MSCI Asia Pacific Index, for its part, may be on the verge of forming a double top technical pattern, which would bode ill for near-term future returns. Stateside, the S&P 500 Index has posted two straight weekly declines.
'Needs Work'
Republicans in the House of Representatives have very different views on tax reform compared to their peers in the Senate – and areas of disagreement run deep within each legislative body. The Senate Republican tax plan "needs work," said Maine Republican Senator Susan Collins, on Sunday. Republicans can only afford to lose two votes and have it pass; Collins hasn't yet decided whether she'll support the bill in its current form. Republican Senator Ron Johnson of Wisconsin has said he won't – calling the bill "inadequate" because of the tax treatment of major corporations relative to smaller, closely held ones. Budget director Mick Mulvaney said the removal of a controversial provision to repeal the individual health-care mandate – a move which save the government money as fewer people bought insurance and received subsidies – would not be a deal-breaker for the White House.
What we've been reading
This is what caught our eye over the last 24 hours.
Quotes from this Article
Before it's here, it's on the Bloomberg Terminal.
LEARN MORE