UN plans more frequent meetings as annual conference finishes

Talanoa dialogue planned to spur climate efforts before 2020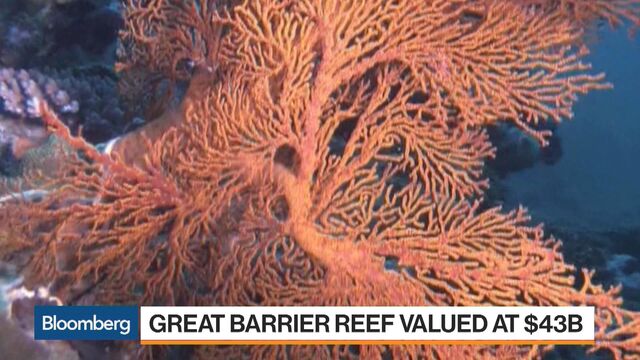 Envoys from almost 200 nations agreed to step up the pace of their work on reining in global warming even without additional help from the world's richest polluter.
Two weeks of discussions organized by the United Nations concluded on Saturday morning, after talks were delayed by a grammatical error in the draft text. The delegates, drawn from energy and environment ministries set out plans to reassess efforts next year to cut fossil fuel emissions and hold extra round of talks before the next regularly scheduled meeting in December 2018.
The measures are aimed at preserving momentum in the international fight against greenhouse gases. President Donald Trump has vowed to pull the U.S. out of the landmark Paris Agreement, and while his delegates joined the consensus in Bonn this week, his government is watering down environmental restrictions at home.
Trump is "weakening" the Paris deal, Christian Ehler, a German member of the European Parliament who speaks on EU and U.S. relations at the climate change talks, said in an interview. "You could sense it every day, that the U.S. was creating a huge vacuum, so now you see people trying to fill it up. There's a leadership gap, and I think now the interests are falling apart in a way."
The voluntary pledges on cutting fossil-fuel pollution that countries including the U.S. made in Paris two years ago aren't enough to meet the UN's target to hold global warming to "well below" 2 degrees Celsius (3.6 degrees Fahrenheit) since pre-industrial times. A degree of warming over the past century already has been blamed for stronger storms, more frequent floods and droughts and rising seas.
"We are 15 years or so away from busting the 1.5 degree Celsius budget," said Piers Forster, a professor of climate change at the University of Leeds. "Emissions need to decrease to zero over the next 40 years to prevent us breaching this 1.5 threshold. We can do it, but all countries, cities and citizens need to move."
This year's talks were largely a launchpad for next year's round of discussions, where countries will start a process that will eventually lead to them putting new, tougher pledges on the table. Yet Trump's reluctance to engage in new meaningful efforts was just part of the discord that emerged in Bonn.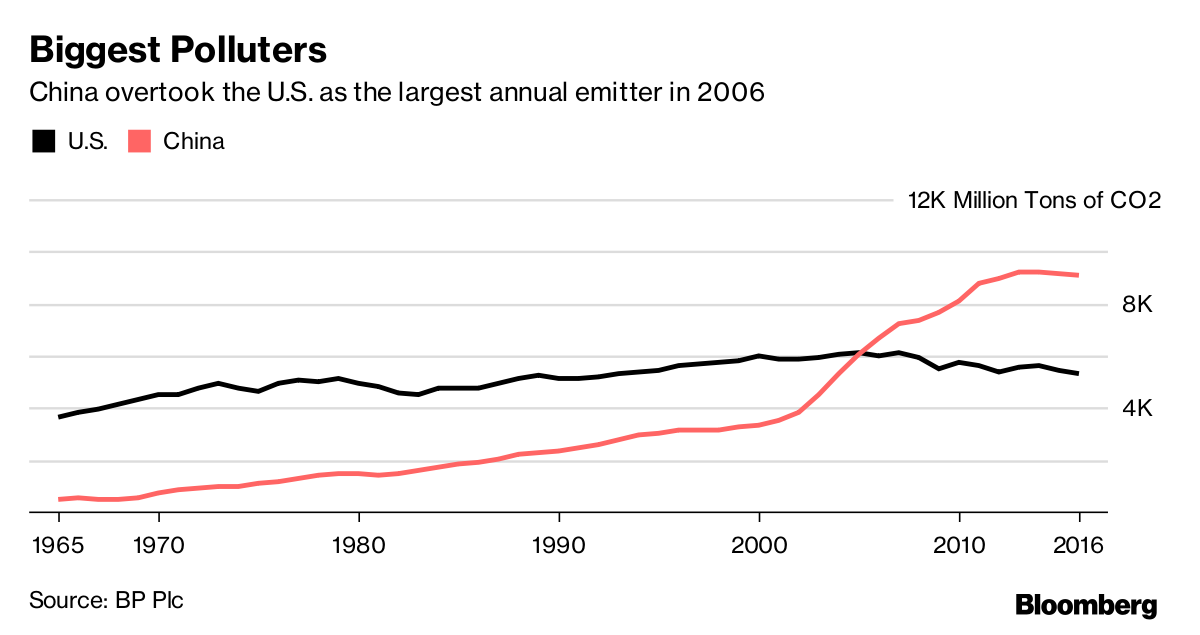 Poland, the host of next year's Conference of the Parties to the 1992 UN Framework Convention on Climate Change, is threatening to derail ambitions for deeper cuts within the European Union, one of the biggest negotiating blocs. While French President Emmanuel Macron vowed to pick up slack in financing climate projects that will be created by the U.S. departure, German Chancellor Angela Merkel told delegates at the meeting that coal would remain a big part of her nation's energy policy. China and India revived efforts to differentiate their contribution to emissions reductions from richer nations.
"This COP saw Germany drastically lose credibility and leadership on climate action," said Sweelin Heuss, executive director of Greenpeace in Germany. "Merkel's disappointing speech failed to align Germany with a coalition of progressive nations stepping away from coal, raising doubts if Germany is committed to the ambition of the Paris agreement."
With limits set out in the Paris deal only set to take effect in the next decade, envoys in Bonn were focused on how to get countries to commit to deeper emissions cuts before 2020. To do that, they asked for each country to submit evidence about what they've done to implement anti-pollution programs in time for the 2018 meeting.
Fiji, which presided over this year's discussions, persuaded the delegates to endorse a series of "Talanoa dialogues," a traditional gathering around a large wooden bowl called a Tanoa in the South Pacific nation where village elders share stories in hopes of building a consensus for action. 
"The Talanoa dialogue is what makes the Paris Agreement tick, and it's essential that it features prominently at next year's important summit in Poland," said Mohamed Adow, international climate lead at Christian Aid, a charity.
The envoys in Bonn agreed:
on the need for "additional negotiating time" before their next annual meeting
that nations should submit by May 1 information about progress in cutting pollution levels before 2020
that a "Talanoa dialogue" should aim to spur more efforts before 2020
that a "stocktake" of pollution cuts before 2020 will be made in time for the 2018 meeting
— With assistance by Dean Scott
Before it's here, it's on the Bloomberg Terminal.
LEARN MORE