GE's Board Purge Set to Claim Big-Name Directors in Overhaul
By
Oversight council to drop by six from 18, add three newscomers

Company is tied for second among S&P members in board size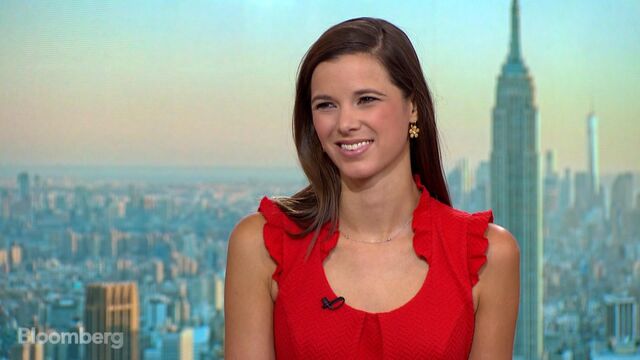 General Electric Co. is narrowing its focus around several key markets, cutting costs and slashing the dividend. With all that shrinking going on, it's only natural that the board would follow suit.
John Flannery, GE's new chairman and chief executive officer, plans to reduce the size of the 18-member board by a third. The members of the smaller slate, which will include three new directors and nine returnees, will be proposed at the April 2018 shareholder meeting.
"Smaller board, new skills, easier to debate -- those are the things we were thinking," Flannery said this week at an investor meeting. "I love different ideas. I love people coming in and saying, 'Have you looked at it this way or that way?'"

The change is part of a broader effort to overhaul the company and stem the biggest stock decline on the Dow Jones Industrial Average this year. With problems ranging from poor cash flow to flagging power markets, GE has faced criticism from investors and analysts over management and board oversight.
Current directors include Verizon Communications Inc. CEO Lowell McAdam, Loews Corp. CEO Jim Tisch and Qualcomm Inc. CEO Steve Mollenkopf. GE is currently tied for second among all S&P 500 members in terms of board size, according to data compiled by Bloomberg. The average is 11.
While GE hasn't detailed the new board's exact composition, the Boston-based company said in a proxy statement earlier this year that it expects that Andrea Jung, the former Avon CEO who is the longest-serving GE director, won't be renominated in 2018.
Jung is one of two people to have joined the board when Jack Welch was CEO. Welch handed the reins in 2001 to Jeffrey Immelt, who was succeeded this August by Flannery.
The new CEO said John Brennan, the Vanguard Group Inc. chairman emeritus who is GE's lead director, isn't going anywhere. And Ed Garden, the Trian Fund Management co-founder who joined the board last month, is presumably safe, too.
Along with Flannery, that accounts for three of the nine returning directors. In a boardroom crowded with business luminaries and academic leaders, that will leave some big names without a seat when the music stops.
Quotes from this Article
Before it's here, it's on the Bloomberg Terminal.
LEARN MORE