Dumping Tech Stocks Due to Flat Yield Curves Has Been a Mistake
By
Historically energy, tech stocks gain most as curve flattens

Defensive sectors perform best when yield curve inverts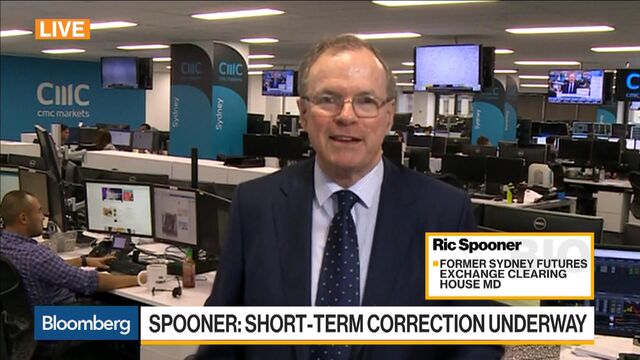 When the yield curve flattens, investors should switch to defensive sectors, or so the theory goes. Except don't, according to Ned Davis Research.
The firm's analysts examined the instances when the spread between the 10-year Treasury yield and the 6-month bill flattened to less than 100 basis points. It's happened six times, during which the cyclical energy and technology stocks have been the best performers among industry groups, analysts including Pat Tschosik said in a note. The more defensive utilities sector has been the biggest loser.

Consumer discretionary is one notable exception, according to Ned Davis. The cyclical sector was one of the worst performers in past times when the curve flattened to below 100 basis points.
Defensive stocks do become a better choice once the yield curve inverts, the analysts said. The S&P 500 Health Care and S&P 500 Consumer Staples indexes have outperformed the benchmark by a median of 41 and 33 percent over the past four periods between the inversion of the curve and the end of a recession.

What happens to the curve is obviously anyone's guess. Historically the period between it flattening below 100 basis points and going negative took as little as 30 days or as long as 33 months, according to Ned Davis Research. Lacy Hunt, chief economist at Hoisington Investment Management, sees the yield curve inverting by the end of next year as long as the Fed keeps shrinking its balance sheet.
Before it's here, it's on the Bloomberg Terminal.
LEARN MORE