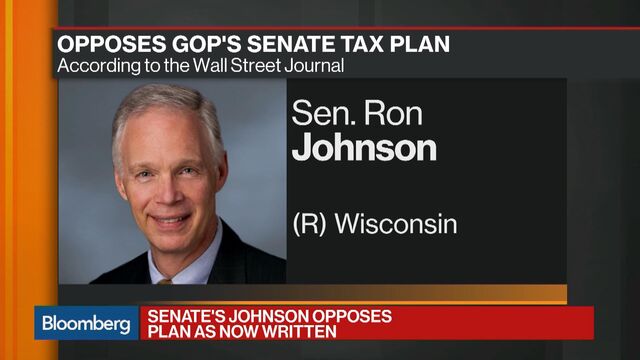 The debate over overhauling the tax code shows that while workplace retirement savings plans are widely popular, they aren't untouchable. Republicans who control the U.S. Congress have floated proposed changes to 401(k) plans as part of their plan to cut taxes for individuals and corporations. Some $5.1 trillion sat in the plans as of June 30, 2017, in the accounts of 54 million Americans. Researchers estimate that 79 percent of Americans work at companies that offer 401(k)-style plans.
1. What do 401(k)s have to do with cutting taxes?

The 401(k), named for a piece of the Internal Revenue Code, lets workers divert a percentage of their salary -- as much as $18,000 this year, or $24,000 for those over age 50 seeking to "catch up" -- into a range of investments on a pretax basis, for use upon retirement. That means some otherwise taxable income, plus any earnings on that money, can go untaxed for decades, until a worker becomes a retiree and starts withdrawing it. That deprives the government of revenue that could be used now for new spending, deficit reduction -- or to offset lost revenue from tax cuts.
2. How much money are we talking about?
A Joint Committee on Taxation report showed that tax breaks ("tax expenditures," as they're known in Washington) on 401(k)s and similar plans from fiscal 2016 to 2020 will cost $583.6 billion. That pot of money would go a long way toward helping Republicans offset their promised tax cuts and meet congressional budget rules, under which they cannot add more than $1.5 trillion to the deficit over 10 years if they want to pass the legislation with a simple majority.
3. What changes have been discussed?
House Republicans, in their deliberations over how to offset the cost of tax cuts, discussed capping how much worker money can be invested each year on a pretax basis. Such a cap would push more contributions into so-called Roth plans, which are 401(k)s for after-tax savings. The House didn't act on those proposals, but the Senate is now considering limits on use of pretax money for "catch-up" contributions by people earning at least $500,000 a year. Legislators like Roth accounts because they don't cause a delay in tax revenue that flows to the U.S. Treasury. The idea of pushing more retirement savings from standard 401(k)s into Roth accounts, to be taxed today rather than far in the future, is shorthanded as Rothification.
4. Is that a good idea?
Not to the financial institutions, trade groups and retiree advocates that say the current system is working fine. The Save Our Savings Coalition, formed to oppose changes to retirement-savings tax incentives, includes AARP, the Financial Services Roundtable and the Teachers Insurance and Annuity Association, or TIAA. Putnam Investment Management Chief Executive Officer Robert Reynolds called Rothification a "tax gimmick" that would hurt younger workers and middle- and low-income employees -- "the workers that you want to participate and contribute." Other critics of the idea have said that low- and middle-income workers will want to preserve the amount of their take-home pay, so will likely save less in a 401(k) and get less of the company match from their employer.
5. So what's the case for 'Rothification'?
That it could, beyond boosting tax revenues, address inequities in today's system. Current tax incentives for retirement plans "appear to do little, relative to their high cost, to accomplish their goal of encouraging new saving," according to a 2013 paper by the Center on Budget and Policy Priorities. "The main reason is that the bulk of their benefits go to higher-income households" that "are likely to respond to retirement tax incentives primarily by shifting existing assets into tax-preferred accounts rather than by undertaking additional saving." Richard H. Thaler, who won this year's Nobel Prize for Economics, tweeted that limiting 401(k) pretax contributions would be "massively progressive" -- presumably because high-income earners, the ones who can afford to "max out" on their annual contributions, would see their tax burdens increase.
6. What other ideas are out there?
Many plans are now automatically enrolling employees in 401(k) plans, and/or offering auto-escalation, which lets workers have their contribution rates increase automatically by 1 percent a year. Senate Democrats -- despite lacking the votes to directly influence the current tax-cut debate -- proposed their own package of changes to retirement savings. They include increasing the annual limit for pretax contributions to $24,500 for those under age 50 and to $30,500 for people over 50. A proposal made in 2016 by New School economics professor Teresa Ghilarducci and Blackstone Group President Tony James would replace the 401(k) system with a mandatory, professionally managed retirement savings account that converts to an annuity at retirement.
The Reference Shelf
Before it's here, it's on the Bloomberg Terminal.
LEARN MORE