Barrack Doesn't Expect Weinstein Co. to Survive Sex Scandal
By and
Hollywood studio rescue plan unlikely to last long: Barrack

Colony Capital last month backed out from funding arrangement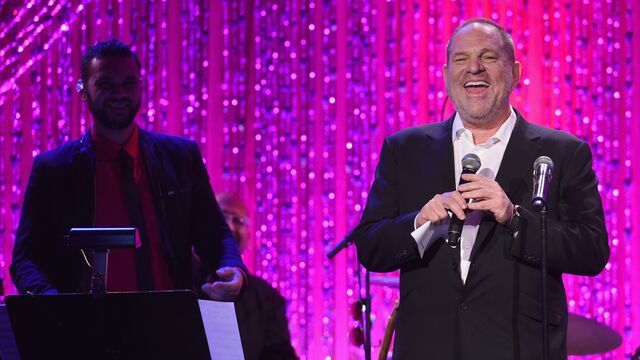 Billionaire Tom Barrack said he doesn't expect Weinstein Co. to survive the scandal triggered by the fall of its disgraced co-founder Harvey Weinstein.
"I doubt the current plan will be successful for long," Barrack said in a Bloomberg TV interview Thursday in Dubai. "I think the patient is on life support -- the existing directors are doing the best they can trying to put disjointed pieces together."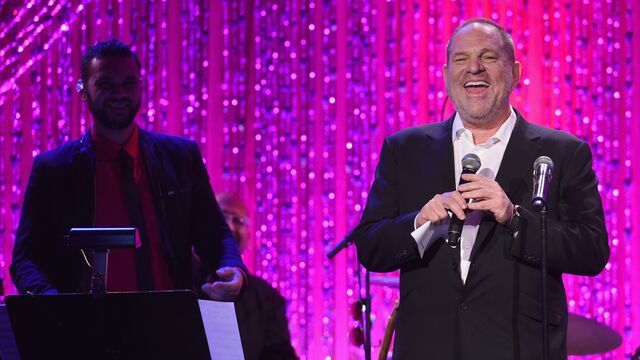 Barrack confirmed that his Colony Capital backed out of providing a cash infusion to the company, which has been in survival mode after ousting its co-founder last month over allegations by several women that he harassed or assaulted them. A $35 million loan from Fortress Investment Group fell through last week, and a financing arrangement with Colony evaporated late last month. Harvey Weinstein has denied engaging in non-consensual sex.
Weinstein Co. raised enough from the sale of distribution rights to the film "Paddington 2" to fund operations while it seeks a buyer, a person familiar with the matter said this week. Warner Bros. paid $32 million for the children's movie about an anthropomorphic bear in London, said another person, who asked not to be identified discussing private information.
"The bright shining star of the company was Harvey and when you take out that bright shining star for whatever reason, it's a major dilemma," Barrack told Bloomberg TV. "They are having a difficult time trying to quickly enough put Humpty Dumpty back together again."
Barrack's comments in Dubai contrast to the view expressed when he was considering investing in Weinstein last month. At that time he tried to draw a distinction between the production company and the scandal surrounding its founder, and said there was value to in the studio if the "Weinstein element could be removed."
Before it's here, it's on the Bloomberg Terminal.
LEARN MORE