China's demand easing in International Energy Agency report

Clean energy to make a quarter of power generation by 2040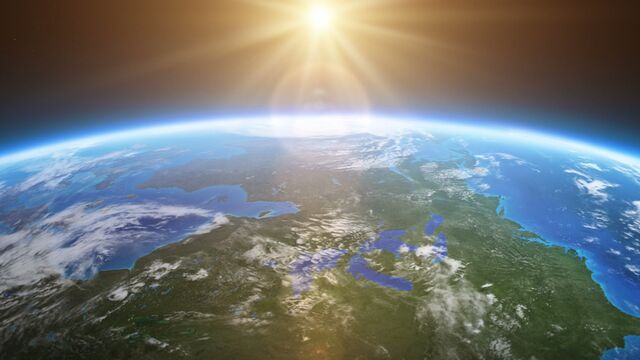 Renewable forms of energy such as wind and solar are likely to grab a bigger share of the market in the coming decades, generating more electricity than coal by 2040.
That's the conclusion of the International Energy Agency's annual look into supply and demand, according to a report released on Tuesday in Paris. It estimates renewables will reap about two-thirds of $11.3 trillion in investment likely to flow to power plants over the period.
The findings show cleaner forms of energy will increasingly become one of the cheapest ways nations can add electricity generators as the cost of wind and solar farms continues to plunge. The scale of the additional capacity is about the same as adding another China and India to the system today and will leave renewables supplying a quarter of the world's of global generation by the end of the organization's forecast horizon.
"We have been seeing tremendous reductions for solar, for wind, for batteries," said Laura Cozzi, deputy head of energy economics at the IEA. "That's what's going to keep happening more and more going forward. We are seeing growing electrification happening throughout the energy sector."
Electricity drew more investment than fossil fuel supply last year for the first time, marking a pivot to a future with more industry and buildings running on power instead of fuels. This trend is expected to accelerate to 40 percent of the growth in the final consumption of energy to 2040. That's similar to the role that oil has played in the energy system over the past 25 years, the IEA said.
Following are more trends that the IEA identified in its outlook:
1. China's Energy Demand Is Growing At a Slower Pace
China's economy is in the midst of a shift toward services and cleaner energy, pivoting away from heavy industry and manufacturing that have been the engine of the country's expansion. That will slow the pace of ascent in its energy demand, even though it's still due to add the equivalent of the U.S.'s power system by 2040.
"China's energy future looks very different from what we've seen up until recently," Cozzi said. "We're talking about a major redirection of the economy."
2. India's Consumption Booms
India's thirst for energy is due to accelerate, making up a third of the global increase in demand as the nation continues to build industry. By 2040, it may draw 11 percent of world energy and install additional generation capacity the size of what the European Union has now. India is also projected to be the world's biggest driver of oil demand after 2025, surpassing China. The average Indian person's consumption is expected to rise 70 percent.

3. European Union Is Increasingly Powered by Wind Turbines
The IEA expects that wind will be the biggest energy source for the world's largest trade bloc after 2030. About 80 percent of new power plants built there in the coming years probably will be renewable. Due to efficiency measures, the region is expected to use 10 percent less energy in 2040 than now.
4. Cheap Oil Slows Shift Toward Electric Vehicles
The IEA sees oil demand staying strong throughout the next decade as the U.S. keeps pumping supplies from shale formations into the market, putting downward pressure on prices. The global car fleet is expected to double to 2 billion by 2040. Most of those will have traditional combustion engines, albeit more efficient ones. The IEA expects improvements in fuel economy to have a bigger impact on oil demand than electric vehicles until after 2030.
5. Greenhouse Gas Emissions Continue to Rise
Emissions have recently flattened, prompting some analysis on whether the world economy is now able to grow without boosting pollution. The IEA doesn't expect the lull to last, suggesting energy-related carbon emissions will probably increase again by 2040. The growth will largely come from a rise in oil products used in transport, which is forecast to rise to a similar level where coal for power generation is now.
Before it's here, it's on the Bloomberg Terminal.
LEARN MORE