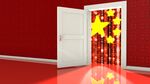 When it comes to playing the markets, sometimes the best thing to do is nothing. That, at least, should be the takeaway for offshore-listed Chinese companies like Momo Inc. and Autohome Inc. 
Two years ago, Chinese firms listed in the U.S. and Hong Kong looked on enviously at their counterparts in the mainland, where valuations were as much as three times higher. In the first half of 2015, more than a dozen companies traded in the U.S. decided to take themselves private, in deals worth as much as $24 billion, with the intention of returning home.

The justification was that foreign investors didn't understand China, so they were punishing these stocks with low valuations. It's worth noting that most of these take-private announcements, generally undertaken by company founders with some private equity help, weren't binding.

Two years on, those that decided to stay -- perhaps because they couldn't get the money out of China amid capital controls -- must be celebrating. Autohome, an online automobile portal that a year ago terminated a $3.3 billion management-led buyout deal, is up 143 percent this year; mobile dating app and hedge-fund favorite Momo has rallied 54 percent. Technology firms in the benchmark MSCI China Index have almost doubled in value.
Meanwhile, few companies have succeeded in getting listed in China, where the queue for IPOs is long. Those that have managed it have largely done so through the back door -- by taking over a firm that was already publicly traded. 
Focus Media, part of an earlier wave of take-privates in 2013, obtained a listing in Shenzhen by acquiring electronics manufacturer Hedy Holding Co. Qihoo 360 Technologies Co., a New York-traded Internet security and search engine business that went private more than two years ago in a $7.6 billion deal, is still waiting to go public in China. It plans to take over elevator maker SJEC Corp., according to regulatory filings this month.
To appease regulators, who are no fans of reverse-merger techniques, Qihoo said its homecoming was aimed at forming a national security firm rather than raising capital. The company plans to cooperate with the military, Chairman Zhou Hongyi told Yicai Global.
Companies finding the back door blocked have no choice but to go the traditional route, which means joining a line of 448 companies waiting for approval for initial public offerings from the China Securities Regulatory Commission.
While China's IPO process has picked up again this year, the time from submitting an application to starting trading can range anywhere from 23 days to 1,917 days. The median wait is 569 days, or more than a year and a half.

The situation is even more difficult for real estate developers, with regulators reluctant to allow share sales at a time when they're grappling with property bubbles. That's already hurt a couple of giant firms: Guangzhou R&F Properties Co. has had to push back its planned A-share flotation, while Dalian Wanda Commercial Properties Co.'s chances of a backdoor listing look worse by the day. 
Wanda, which delisted from Hong Kong last year to seek a higher valuation in China, has until September to go public there or will have to fork out high guaranteed returns to the investors that helped founder Wang Jianlin take it private. Country Garden Holdings Co., a Chinese developer that remained listed in Hong Kong, has seen its shares surge 206 percent this year. They jumped as much as 11 percent on Monday after the company was added to the benchmark Hang Seng Index.
Plenty of others seem to be stuck in limbo. They include WuXi PharmaTech Cayman Inc. and Mindray Medical International Ltd. Famously, Pactera Technology International Ltd., which Blackstone Group LP took private in 2013, didn't end up going public in China and eventually was sold to conglomerate HNA Group. 
For China listing hopefuls, it's worth remembering: Markets rise and fall. Staying put is sometimes no bad thing.
Before it's here, it's on the Bloomberg Terminal.
LEARN MORE