Thinking the Unthinkable on Nafta Is Trader Doomsday Prep
By and
Breakdown of talks may lead to dramatic drops in MXN and CAD

Few expect U.S. withdrawal; forecasts are for continuity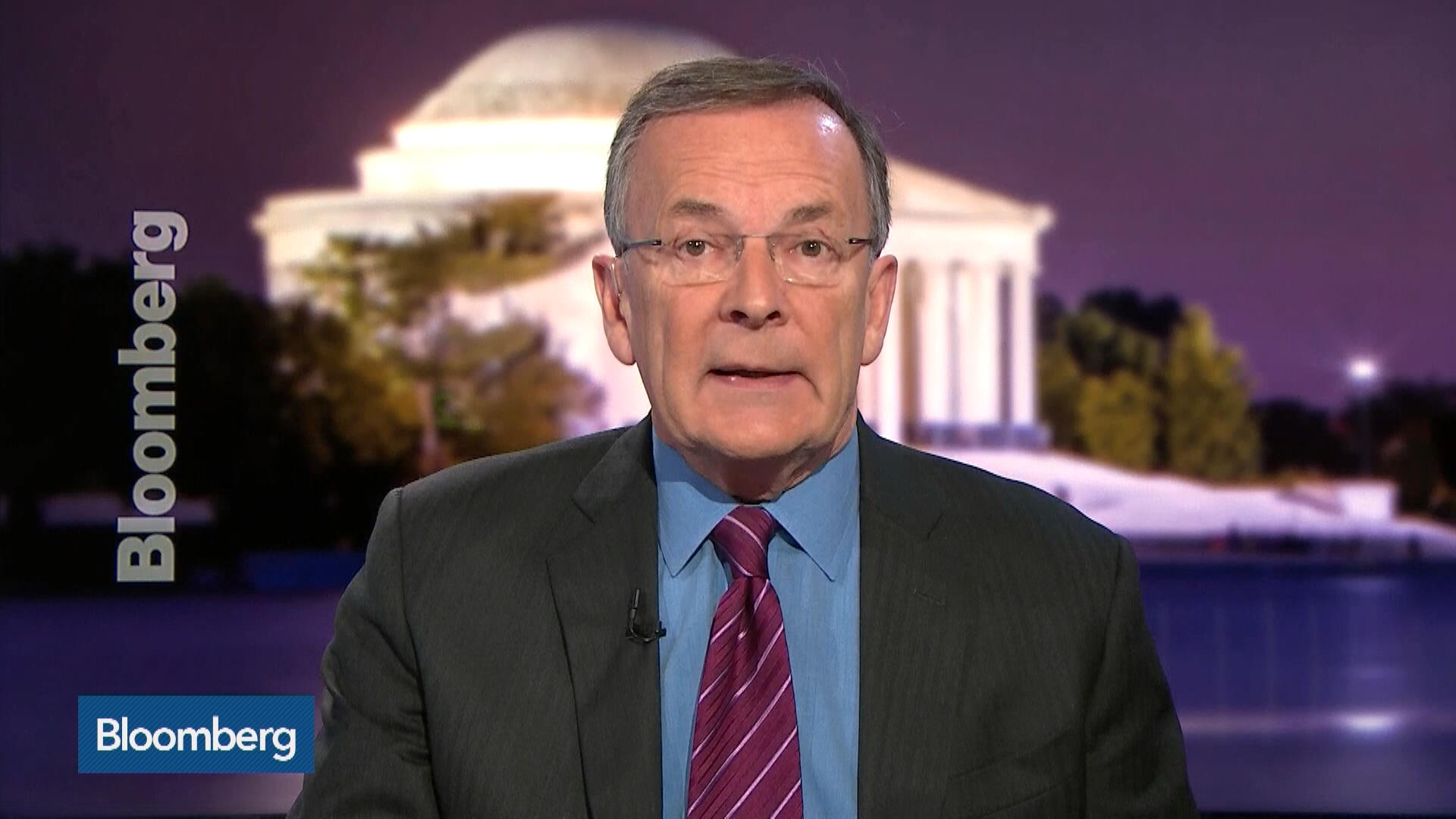 Lurking around the Nafta negotiations that resume Wednesday is a small yet unnerving possibility: The $1 trillion trade pact unravels completely, taking the Mexican peso and Canadian dollar down with it.
"There's about a 10 percent chance that one side completely walks away," said Shawn Snyder, head of investment strategy at Citi Personal Wealth Management in New York. "That would be a significant event."
The peso would slide 11 percent against the dollar if Nafta collapses, according to Banco Bilbao Vizcaya Argentaria, among the currency's top three forecasters this year. JPMorgan Chase & Co. says the loonie could swoon as much as 8 percent from current levels.
Granted, most analysts take a far more sanguine view. The median forecast among strategists tracked by Bloomberg is for both currencies to actually strengthen more than 4 percent each by the end of next year. The peso will probably gain to 18.3 per U.S. dollar from 19.15 now, while the loonie may advance to 1.22 from 1.27, according to the estimates.
Yet the peso is particularly susceptible to jitters about Nafta, a treaty in place for almost a quarter century that covers about $1 trillion in total U.S. trade with Canada and Mexico. On Aug. 28, the day after President Donald Trump tweeted that Nafta was the "worst trade deal ever made," the peso dropped 1.4 percent -- more than any other currency in the world. It plummeted 8.7 percent the week he was elected president. The peso and the loonie each rose less than 0.5 percent as of 11:54 a.m. New York time today.

Here's what analysts are saying:
Citi's Snyder:
"People just assume that it's going to be fine, because I don't think they can fathom the idea of it not working out. Canada and Mexico are starting to prepare for the idea that they have to walk away from it, but I don't think they will."
"Eventually they'll come to some sort of agreement, but right now, it's not progressing that well."
Tom Nakamura, a money manager at AGF Investments Inc. in Toronto:
"If talks break down and the possibility of Nafta being scrapped comes in, I think the biggest headwind for the Canadian dollar is going to be uncertainty. That uncertainty is going to erode business confidence and really make it difficult for people to make longer term decisions."
Alvise Marino, a foreign-exchange analyst at Credit Suisse Securities:
"The market appreciation for how likely that is has picked up in the past two months, primarily since round four of negotiations. Ahead of midterms in the U.S., it seems like a very controversial thing to do."
"The states that would be, more than most, directly affected, that have the highest percentage of trade, are all states where you've seen a significant Trump performance."
Bodhi Ganguli, lead economist at Dun & Bradstreet Corp.
"I would say there's a 30 percent chance that it might happen. You have to get an agreement from both sides, and that's difficult."
Banco Bilbao Vizcaya Argentaria SA analysts wrote in an October note:
"Were Nafta to come to an end, MXN would have scope for depreciating towards around 21.5-22.0 as the currency tends to overshoot amid negative headlines."
JPMorgan Chase & Co strategists led by Daniel Hui said in an October note:
"Even if the only trade relationship materially disrupted is the U.S.-Mexican one, Canada would still suffer from negative impacts due to the disruption of supply chains that span all three countries."
The Canadian dollar, though less vulnerable to a Nafta breakdown than the peso, could move to the 1.34-1.38 per dollar range if such a scenario were to play out that included an unwinding of recent Bank of Canada hikes and a weakening of WTI oil prices to around $35 a barrel, they said
Eric Viloria, a currency strategist at Wells Fargo Securities:
"We see that event as a key risk to the peso"
"I'd expect the probability is quite low at this point"
Before it's here, it's on the Bloomberg Terminal.
LEARN MORE