Even China's Debt Market Can't Escape Alibaba Singles' Day
Bloomberg News
Ant Financial approved for shopping festival asset-backed debt

The Alibaba affiliate has become a major issuer of ABS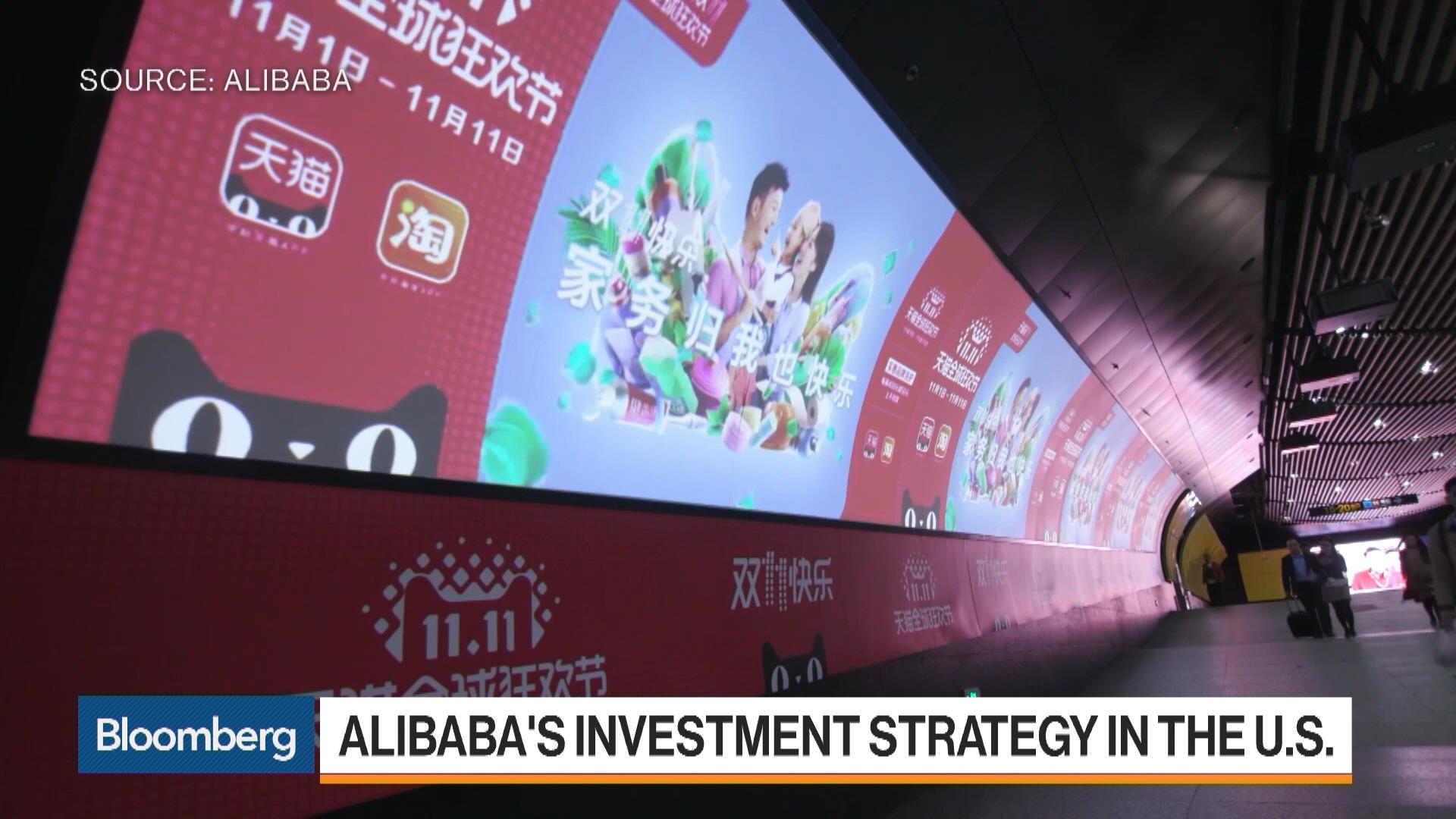 Alibaba Group Holding Ltd.'s Singles' Day shopping extravaganza, which generated a record $25.3 billion in sales this year, is even affecting an obscure part of China's debt market.
The company's financial affiliate got regulatory approval last month to sell up to 3 billion yuan ($452 million) of what it called "shopping festival" asset-backed securities. The underlying assets are consumer loans made by Ant Financial, controlled by Alibaba's billionaire founder Jack Ma, during the Nov. 11 Singles' Day event, according to a prospectus seen by Bloomberg News.
On that day, customers stock up on shoes, cosmetics, electronics and even cars in nominal celebration of singlehood, with most buying through Alibaba's main shopping sites. Ant Financial issued similar securities in 2016.

The company has already sold billions of dollars of structured notes this year, leading a trend in which Chinese e-commerce giants are offering more loans to cash-strapped millennials and packaging the debt into complex financial products that they then sell on to investors. ABS attracted global regulatory scrutiny after the 2008 financial crisis, when loans to subprime home buyers in the U.S. went bad. Since 2012, China has cautiously revived approvals of the products.
The Shenzhen Stock Exchange approved the plan of Ant Financial, whose full name is Zhejiang Ant Small & Micro Financial Services Group Co., to sell the asset-backed securities linked to Singles' Day this year, according to a statement last month on its website.
Read about Alibaba being said to hire banks for a $5-7 billion bond offering
Ant Financial confirmed that the issuer is a subsidiary and didn't comment on other questions on topics including the underlying assets. An operator at the Shanghai-based underwriter Tebon Securities Co. declined to transfer the call. An operator at the Shenzhen exchange also refused to transfer the call and the regulator hasn't responded to emailed questions on the ABS sent by Bloomberg.
Ant Financial has sold at least 199 billion yuan of such ABS this year, compared with 53 billion yuan last year, according to data compiled by Bloomberg and local research firm China Securitization Analytics. Moody's Investors Service estimated in August the outstanding amount of consumer loans extended by the Alibaba affiliate was about 200 billion yuan as of March 31.
Read more on Jack Ma's Ant Financial turning into a debt giant
China's ABS market has been booming this year. The sales have been 908 billion yuan, already a yearly record high.

Last year, Ant Financial also issued 4 billion yuan of securities that it called shopping festival consumer loan ABS, according to an underwriter statement at the time. The underlying assets were also consumer loans that shoppers took during the festival, according to China Securitization Analytics.
— With assistance by Judy Chen, Lulu Yilun Chen, and Yang Yang
Before it's here, it's on the Bloomberg Terminal.
LEARN MORE