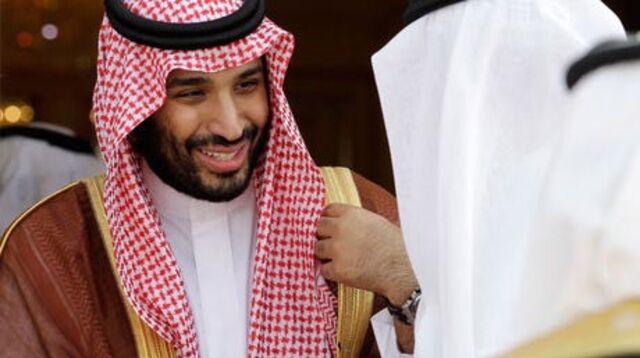 Tensions are rising between Saudi Arabia and an increasing number of its neighbors, as the kingdom expands its proxy war with Iran over regional hegemony. The Saudi government warned its nationals on Nov. 9 to leave Lebanon, a few days after blaming Hezbollah, a militia and political party that is part of Lebanon's government, for assembling a missile fired at Saudi territory. The missile was launched from Yemen, which is facing famine because of a blockade on basic supplies imposed by a Saudi-led military coalition. Iran was ultimately responsible for the missile launch, according to the Saudis, who called it "an act of war." For five months, the Saudis have led a boycott of Qatar, whose foreign reserves and companies are showing signs of strains. Saudi Arabia's ultimate aim is to assert leadership of the Arab Middle East and curb Iran's growing influence in the so-called Shiite Crescent that includes Iraq, Lebanon and Syria.
1. What's at the heart of the tensions?
The rivalry between Saudi Arabia and Iran. Both countries claim leadership of the Islamic world. The Saudi king has the status of Custodian of the Two Holy Mosques in Mecca and Medina, while the Iranians have their Islamic Revolution of 1979. The friction between them is exacerbated by the centuries-old conflict between the two major divisions of Islam, with Sunni Muslims the majority in Saudi Arabia and Shiite Muslims dominant in Iran.
2. Why are they escalating now?
A combination of factors. Saudi Arabia opposed the 2015 agreement in which world powers lifted crippling sanctions on Iran in exchange for curbs on the country's nuclear program; it's now horrified that Iran is free to rebuild its economy. The Saudis have been alarmed to see Iran become the dominant power in Iraq in recent years and to see Syrian President Bashar al-Assad emerge, with Iran's help, as the winner of a six-year civil war, despite Saudi assistance to the rebellion against him. Plus, Saudi Arabia's young crown prince, Mohammed bin Salman, has increasingly asserted power in the kingdom, takes a particularly hard line toward Iran and pursues an activist foreign policy.
3. What role has the U.S. played?

Whereas President Barack Obama counseled the Saudis to find a way "to share the neighborhood" with Iran, his successor, Donald Trump, has emboldened the Saudi leaders to take an aggressive approach by framing his Middle East security agenda around counteracting Iran. Trump's first foreign trip as president was to Saudi Arabia, and in October he refused to certify to the U.S. Congress that continuing to suspend nuclear-related sanctions against Iran is in U.S. security interests. The same month, Secretary of State Rex Tillerson visited the Middle East to shore up support against Iran.
4. What's the deal with Lebanon?
It's mysterious. On Nov. 4, Saudi Arabia intercepted a ballistic missile aimed at the airport in the capital Riyadh. It was fired from territory in Yemen controlled by Houthi rebels, but the Saudis say it was furnished by Iran, which backs the Houthis, and assembled by Lebanon's Hezbollah, which is supported by Iran. Earlier that day, Lebanon's prime minister, Saad Hariri, 47, announced in a TV appearance from Riyadh that he was resigning and claimed that he feared assassination by Hezbollah. Lebanon is awash with speculation that Hariri, who also holds a Saudi citizenship, was being held against his will in Saudi Arabia.
5. Why are the Saudis blockading Yemen?
Saudi Arabia has periodically blocked supplies from entering Yemen, presumably in an effort to cut off provisions to the Houthi rebels, Shiites who in 2014 took control of the capital and its environs from the government of President Abdurabuh Mansur Hadi, a Sunni. The Saudis tightened the blockade after the attempted missile strike on the Riyadh airport. In Yemen's civil war, Saudi Arabia supports the deposed government and Iran backs the Houthis. A bombing campaign by the Saudis and their allies has caused more than 10,000 civilian casualties. The conflict has produced what the United Nations describes as the world's worst humanitarian crisis, with around 7 million Yemenis on the brink of famine.
6. What happened with Qatar?
Saudi Arabia, the United Arab Emirates, Bahrain and Egypt cut diplomatic ties and transportation links with Qatar in June, citing its friendliness with Iran and accusing it of supporting terrorism, a charge the emirate denied. Apparently, the boycott was sparked by a fake news report planted in Qatar's state news agency by hackers. The report quoted Qatar's emir, Sheikh Tamim bin Hamad Al Thani, as criticizing mounting anti-Iran sentiment after a trip to the region by Trump.
7. How has Iran responded?

Iran's President Hassan Rouhani has defended the Yemeni missile strike as a justified response to Saudi Arabia's bombing of Yemen. At the same time, Foreign Minister Mohammad Javad Zarif has called for a ceasefire in Yemen and dialogue among the parties there to find a political solution to end the war. Kayhan, a hard-line Iranian newspaper that called for Houthis to attack Dubai, was suspended for two days by Iran's Supreme National Security Council. Leaders in Tehran have said that they see the Saudi threats as an attempt to provoke Iran.
The Reference Shelf

Before it's here, it's on the Bloomberg Terminal.
LEARN MORE