This Is What Canadians Think About a Trade Deal With China
By
Canada releases results of consultation on possible trade deal

Canadians interested in trade deal, worried by other factors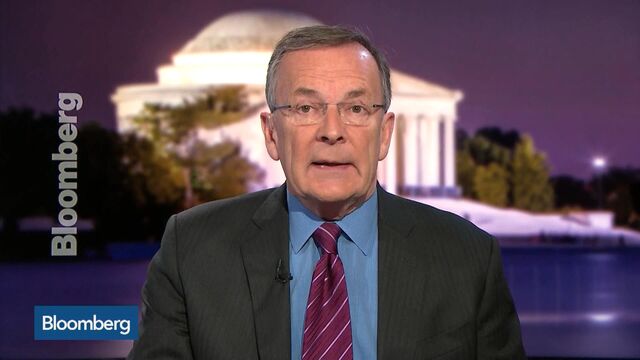 Canadians have mixed feelings about a trade deal with China, seeing opportunities to sell to a major market while worrying about "inconsistent rule of law," the Canadian government says.
Prime Minister Justin Trudeau's government, which is weighing whether or not to launch free trade talks with China, published a summary Friday of its public consultations on the matter. While intrigued by the potential of China as a market for goods such as crops and oil, Canadians worry about the country's state-run economy and its legal system, particularly a lack of enforcement of intellectual property rights. The consultations also found concern about labor and human rights, as well as the environment.
"As a whole, Canadians told us that they see both opportunities and challenges associated with a possible Canada-China FTA," according to the summary, which was posted on the Global Affairs Canada website.
The consultation heard "widespread concern about the rule of law in China," with stakeholders saying any trade deal would need a robust dispute settlement measure. The agriculture and forestry sectors largely want a pact, while Canada's metals sector hoped any deal would "meaningfully address Chinese over-production" of aluminum and steel, the report said.
Nafta Warning
Stakeholders expressed concern that China's "unpredictable and opaque regulatory environment" stymies foreigners looking to do business and in some cases is a de facto means of protectionism. Lower tariffs in some cases are secondary to clearer regulatory regimes, it said. "Not all stakeholders are confident that an FTA with China would be able to meaningfully address the full spectrum of challenges faced by Canadian businesses trading with China," the report said.
China is Canada's second-largest trading partner, behind the U.S. and ahead of Mexico. Canada remains in talks with those two countries on changes to the North American Free Trade Agreement, and is also in talks over how to salvage the Trans Pacific Partnership deal, which was in part a check on China's economic clout. Canada and China launched exploratory talks in September of 2016 to consider whether to begin actual negotiations.
James Moore, a former Canadian industry minister who sits on Trudeau's Nafta advisory council, has warned against China trade talks, saying it would undermine Canada-U.S. relations and potentially hurt the Nafta talks.
Trudeau's government nonetheless continues to signal interest in China. Pierre-Olivier Herbert, a spokesman for Trade Minister Francois-Philippe Champagne, said in a statement Friday that "a comprehensive relationship" with China "is in the best interests of all Canadians," but gave no indication when Canada would make a decision on whether to proceed.
"We will continue to consult Canadians to ensure that any possible future economic discussions with China are informed by their views and by Canada's interests in pursuing a rules-based, progressive and strategic trade agenda throughout Asia-Pacific that helps create new opportunities for growth and puts our middle class values front and center," Herbert said.
The consultations included more than 600 stakeholders and other groups, the government said. The most heavily consulted business stakeholder group was agriculture.
Before it's here, it's on the Bloomberg Terminal.
LEARN MORE