Brexit Bulletin: Unexpected Roadblock
By
Memo pushes U.K. for firm commitments on Irish border

May doubles down over Brexit date, pledges no delay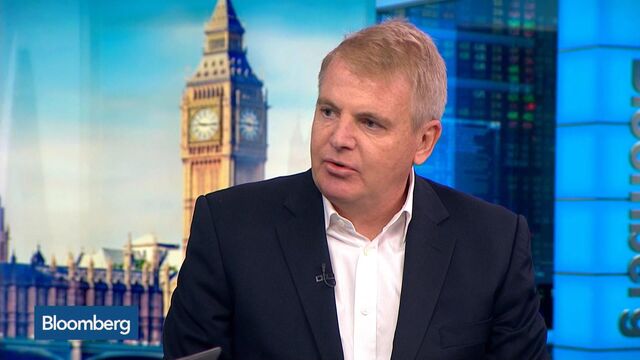 Sign up to receive the Brexit Bulletin in your inbox, and follow @Brexit on Twitter.
The Irish border question has thrown an unexpected hurdle in the way of a Brexit breakthrough.
A memo emerged late Thursday that showed the EU is pushing for the rules of the customs union and single market to endure in Northern Ireland after Brexit and for the U.K. to pledge there will be no border on the island after the divorce. Ireland backed the document, and called for "strong and tangible commitments" from the U.K.
The demand is all but impossible for Prime Minister Theresa May to meet, unless the whole of the U.K. stays in the customs union and single market, which she has said it won't. If Northern Ireland stays in the customs union then a border has to go up between Northern Ireland and mainland Britain. That's unthinkable, and even more so at a time when the Conservative government is propped up by the pro-U.K. Democratic Unionist Party of Northern Ireland.

For months officials have downplayed the Ireland issue, with the British arguing that border arrangements could only be sorted once the U.K.'s future relationship with the EU becomes clear. Irish Prime Minister Leo Varadkar has been the most optimistic of EU leaders about the prospects for a swift Brexit deal.
Yet the Irish have long been aware that because the border was given special status in the first phase of talks, Dublin essentially wielded a veto that it would lose once negotiations moved on to trade. The memo suggests the Irish government has decided to flex its muscles.
Read more: What Ireland's Border Means For the Post-Brexit World
The memo, circulated on Wednesday and reported in the Telegraph late Thursday, got in the way of what appeared to be some carefully planned choreography from the U.K., which is preparing the ground for concessions it will need to make to the EU in the next few weeks. In a move designed to please euroskeptics, Brexit Secretary David Davis announced on Thursday the government would seek to enshrine in law the date and time of Britain's exit. 
The move will discourage the growing wave of speculation about how Brexit could be reversed or delayed. Adding to such speculation on Friday was the architect of article 50, who said the whole process could still be undone.
And there was more. May, who appointed a pro-Brexit minister to her cabinet on Thursday, used firm words in an editorial in the Brexit-backing Telegraph, saying she "will not tolerate" any attempts by lawmakers to block Brexit by tying legislation up in knots. 
The latest round of talks wraps up on Friday, with a news conference expected around noon.
Brexit Latest
Love for the City | Davis had some unusually warm words for bankers late on Thursday in London. As banks step up their plans to leave, Davis said they were high on his priority list. "When I sit round the negotiating table with Michel Barnier, or round the cabinet table with my colleagues, it's always with the importance of the City very much in my mind."
Brexit Balance | May promoted Penny Mordaunt to her cabinet on Thursday, replacing one Brexit-backer (Priti Patel, who resigned as international development secretary on Wednesday) with another, as she sought to move on from the crises that have hit her government in recent weeks.
An Easier Transition? | May insists it won't happen, but EU officials have started questioning whether the U.K. could remain a member beyond March 2019 as a smoother alternative to a transition deal. Germany's Council of Economic Experts, which advises the chancellor, backed the idea on Wednesday.
Business Drive | May will meet leaders of European business organizations on Monday. The transition deal will be on the agenda as well as the "bold and deep" economic partnership the U.K. wants after Brexit.
Lords Back Banks | A House of Lords committee called for an urgent agreement on a "post-Brexit standstill transition period" for financial services sector as the panel said "witness, after witness told us that financial services industry won't be able to continue servicing cross-border clients after 2019 if a transition period is not agreed by the end of this year." The government is aiming for  the first quarter.
Recession Looms | The U.K. may be on track for a recession next year, according to Fathom Economics. "We may be more bearish than the consensus, but of course that does not mean that we are wrong," economist Andrew Brigden said. "Economists as a group are not very good at spotting recessions, even when one is staring them in the face."
Pressure on Vauxhall | Peugeot owner PSA Group is challenging its U.K. factories to become more competitive. Production costs at PSA-owned Vauxhall plants in the U.K. are about twice as high as its French sites and face hurdles in either a hard or soft Brexit scenario, Carlos Tavares, PSA's chief executive officer, said in an interview.
Foody Fright | Restaurants are closing in greater numbers since Brexit as the pound's decline makes imported ingredients more expensive and establishments struggle to find staff, Bloomberg's Richard Vines writes. "Young people are not coming over from Europe in the same numbers and that is having a serious impact. There is not a restaurant in London that is fully staffed," says David Moore, owner of the Michelin-starred Pied a Terre, who has closed three restaurants since the vote. "I have never known a more difficult time and I have been in this business for more than 30 years."
And Finally...
Britain is probably spying on other EU countries as it negotiates Brexit, according to two academics who have written a history of the U.K. government's use of intelligence agencies.
It wouldn't be anything new, according to Richard Aldrich, professor of international security at Warwick University, and Rory Cormac, associate professor of international relations at Nottingham University. British spies provided former Prime Minister John Major with information as he negotiated the Maastricht Treaty in the early 1990s, according to their book "The Black Door."
"We did it for Maastricht, the Snowden documents show we did it to the G-20 and the G-8," said Cormac in an interview with Bloomberg's Rob Hutton. "Logic and historical precedent would suggest we're doing it again. The job of the intelligence agencies is to protect Britain's interests. It would be within their remit."

For more on Brexit follow Bloomberg on Twitter, Facebook and Instagram
Before it's here, it's on the Bloomberg Terminal.
LEARN MORE