Your Evening Briefing
Here are today's top stories.
By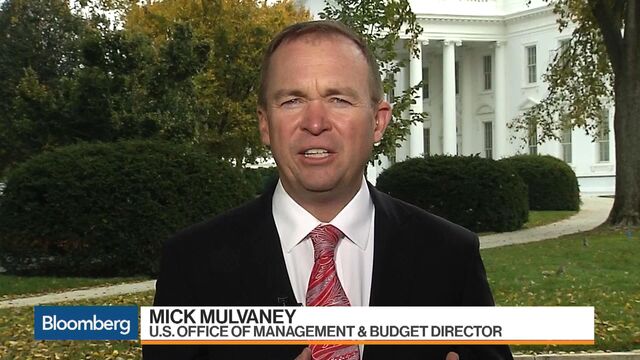 Want to receive this post in your inbox every afternoon? Sign up here.
Good afternoon. Tax reform is one of the GOP's biggest and most long-awaited goals, and Republicans are racing against time. But that's not the only December deadline looming over Washington's head. (We're not referring to holiday gift-shopping there, but you can find some suggestions on that below, too.) —Megan Hess
What you need to know about the Senate GOP tax proposal.  Senate Republicans released their vision for a tax-cut plan Thursday that would cut the corporate tax rate to 20 percent — which the House also proposed — but with a one-year delay to 2019, defying President Donald Trump. A few other highlights:
Mitch McConnell called on Roy Moore to "step aside." The Senate Majority Leader called for the Alabama Senate candidate to withdraw from the race if allegations are substantiated that he initiated a sexual encounter with a 14-year-old girl almost four decades ago. The Washington Post reported on Thursday that four women said Moore asked them on dates when they were between ages 14 and 18 and he was in his early 30s.
"This is all for show."  Trump announced more than $250 billion in deals with China during his visit there on Thursday, which he can use to show he's creating opportunities for U.S. businesses and jobs for his base. In reality, the roughly 15 agreements unveiled are mostly non-binding and could take years to materialize, if they do at all.
Saudi corruption crackdown continues. Some of the country's billionaires are moving funds out of the region to avoid an asset freeze. Meanwhile, after guests were booted from the Ritz-Carlton in the capital of Riyadh—apparently a move to turn it into a makeshift prison—a second Saudi hotel across the street has been mysteriously booked up by "local higher authorities," according to a receptionist. That stokes speculation that the list of detainees is growing.
What's next for Robert Mercer? A statement from GOP megadonor Robert Mercer last week read like a goodbye letter: He was stepping down as co-CEO of his New York hedge fund and selling his stake in Breitbart News. Yet far from abandoning the Republican insurgency and stepping away from politics, Mercer is freeing himself up to be more involved.
More than 600,000 people signed up for Obamacare in the first four days of open enrollment, at a time when the White House has been pushing for a repeal of the health-care law and downplaying enrollment. Last year, more than one million people signed up in the first two weeks, Nov. 1 through Nov. 12.
Gear up for this year's Pursuits Gift Guide. Whether you're shopping for a world traveler or a curl-up-on-the-couch homebody, a workout warrior or a sophisticated foodie, here are 36 ideas to get started.

Before it's here, it's on the Bloomberg Terminal.
LEARN MORE