Major Stock Selloffs Just Aren't What They Used to Be
By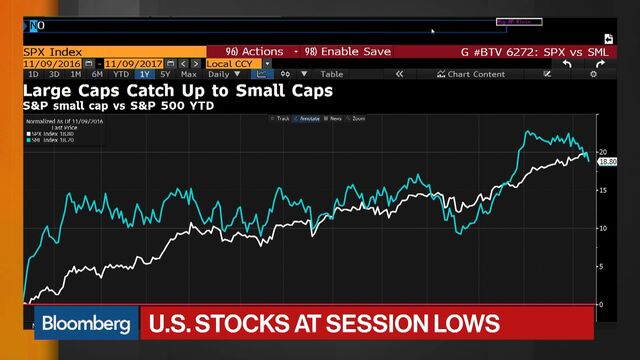 Volatility is back -- at least by this year's standards. The 0.8 percent retreat in the S&P 500 Index just after noon in New York is what passes for a two-sigma drop in the benchmark gauge.

For calendar year 2016, it would've taken a 1.6 percent decline to qualify as a two-sigma move. In 2015, a sell-off of 2 percent was needed for such a change in the standard deviation of the benchmark index.
In English, this is a move you'd expect less than 5 percent of the time.
Before it's here, it's on the Bloomberg Terminal.
LEARN MORE