House to Question Russian-American Lobbyist on Trump Jr. Meeting
By
House Intelligence Committee also wants to talk to Sessions

Focus intensifies on Trump campaign contacts with Russians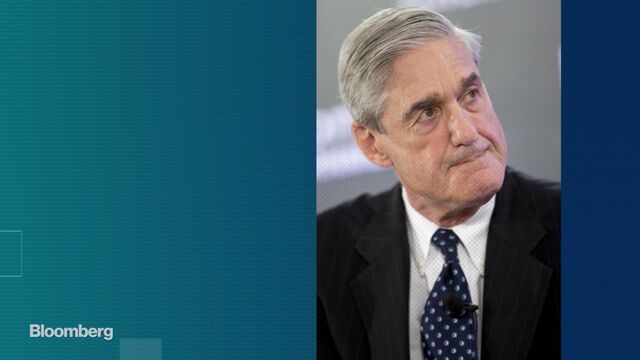 A former Soviet military counterintelligence officer who attended a June 2016 meeting with President Donald Trump's oldest son is set to be interviewed next week by the House Intelligence Committee, according to three officials familiar with the panel's schedule.
Rinat Akhmetshin's scheduled testimony indicates the panel is looking at the Trump Tower meeting as a potentially important element in its investigation of potential collusion between the Trump campaign and Russia in the 2016 election. The meeting took place after Trump secured the Republican nomination.
Later this month, on Nov. 30, the panel also is scheduled to talk to Attorney General Jeff Sessions. Whether the meeting will occur is uncertain, said one official familiar with the discussions. Sessions has since been scheduled to appear in public next week before the House Judiciary Committee.
Sessions, who as a Republican senator served as a top foreign policy adviser to Trump during his presidential campaign, testified in January that he wasn't aware of any campaign contacts with Russia. But court documents filed last week by Special Counsel Robert Mueller said that George Papadopoulos, an unpaid foreign policy adviser to the campaign, said he had interactions with Russians and was told Moscow had "dirt" on Democrat Hillary Clinton. 
Papadopoulos -- who boasted of his Russian connection in at least one meeting Sessions attended -- pleaded guilty to lying about the timing of those contacts, becoming the first person who served on Trump's campaign to admit to committing a crime.
The House committee's interview schedule shows a revved-up focus on Russian contacts by the Trump campaign, amid Mueller's own independent investigation.
Akhmetshin, now a lobbyist, attended the Trump Tower meeting with Russian lawyer Natalia Veselnitskaya. Emails released by Donald Trump Jr. show that Trump Jr. was expecting to receive compromising information about Clinton from Veselnitskaya.
But Trump Jr. has said he wasted his time seeing her because she provided no useful information. The Trump campaign has dismissed the meeting as part of a lobbying effort to amend a 2012 law that placed sanctions on Russians for human rights abuses known as the Magnitsky Act.
Others attending were Trump's son-in-law, Jared Kushner, a senior White House adviser; Trump's then-campaign chairman Paul Manafort; Veselnitskaya, publicist Rob Goldstone, and a translator. Also attending was Ike Kaveladze, a Russian-born California businessman who works for a Russian developer who partnered with Trump on the 2013 Miss Universe pageant in Moscow.
Akhmetshin's lobbying work has included representing Russian interests in trying to undermine the story of lawyer Sergei Magnitsky, who died in a Russian prison and is the namesake of a U.S. sanctions law.
He has already appeared in recent weeks before a grand jury being used by Mueller's investigation, according to multiple new accounts.
Before it's here, it's on the Bloomberg Terminal.
LEARN MORE