High-Yield Funds Go Bananas as Junk-Bond Rout Worsens
By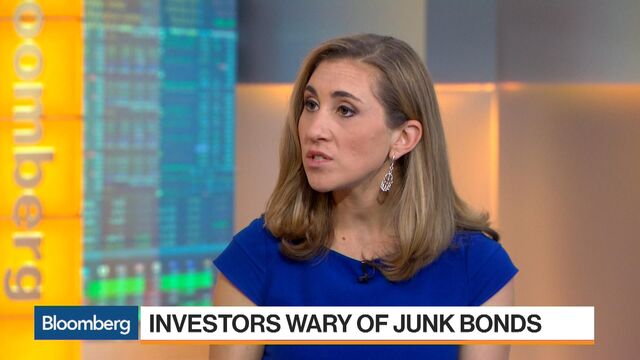 As U.S. markets swim in sea of red, trading in the largest high-yield exchange-traded funds has skyrocketed to dizzying levels.
The iShares iBoxx High Yield Corporate Bond ETF, Blackrock Inc.'s $18.7 billion fund, saw volume spike over five times higher than its average level at 1:19 p.m. in New York, according to data compiled by Bloomberg.
At more than 23.8 million shares, trading in the largest junk-bond fund has already surpassed its one-day average of 11 million for the past year -- outpacing volume notched in August amid saber-rattling between the U.S. and North Korea.

The delay in the Republican tax plan has spurred a sharp selloff across growth-sensitive assets, with the S&P 500 heading for its worst slump since August.
The BlackRock ETF is at its lowest level since March, set for its third consecutive day of declines.
For the $12.6 billion SPDR Bloomberg Barclays High Yield Bond ETF, one or a few of the larger players account for an outsize share of trading, with volumes more than six times higher than normal for the current session. Within 30 minutes through 12:38 p.m., three block trades were executed that totaled $394 million, data compiled by Bloomberg show.
Quotes from this Article
Before it's here, it's on the Bloomberg Terminal.
LEARN MORE