EON Plots Norway-to-Italy E-Car Charging Network
By
German energy giant, Denmark's Clever plan 180 charging sites

EU provides 10 million euros in funding for network rollout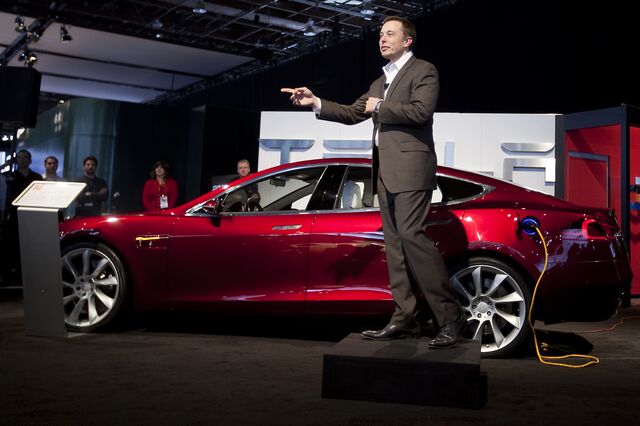 EON SE is teaming up with Danish charging provider Clever to build a network of fast-charging stations along European highways as the region struggles to spur widespread demand for electric cars.
The network, supported by 10 million euros ($12 million) in funding from the European Union, will initially have 180 stations stretching from Italy to Norway, Clever said Friday in a statement. The first stations in Germany and Denmark will open before the summer, with others following to create charging points at least every 180 kilometers (112 miles) and enable cross-continental road trips. 
Carmakers are spending record amounts on developing electric vehicles to meet increasingly stringent pollution standards. Tighter carbon-dioxide limits are set to take effect in 2021, spurring manufacturers to make battery-powered vehicles, hoping a broader choice and better driving ranges will trigger more purchases. The EU this week proposed a further 30 percent reduction in auto emissions by 2030, increasing the pressure on the region's automakers.
Read here to see how California is struggling to install more stations
"We have to be ready for the mass adoption of electric vehicles," said Casper Kirketerp-Moller, chief executive officer of Clever, a start-up owned by Danish energy companies including SEAS-NVE. "We need infrastructure and we need to reduce range anxiety. What we lack is a network connecting cities and countries," he said in a phone interview.

The plan by Clever and German energy giant EON mirrors a similar effort by leading European carmakers. Volkswagen AG, BMW AG and Mercedes-Benz parent Daimler AG have teamed up to offer a charging network of about 400 stations by the end of the decade. The rare investment by carmakers in infrastructure reflects the strains on the manufacturers to ease consumer concerns about usability of battery-powered vehicles.
Clever, which operates 1,500 stations in locations across Scandinavia and northern Germany, will set up the new highway stations to recharge car batteries in as little as 20 minutes. The facilities will accommodate two to six cars and mainly be located at rest stops on the highway.
Before it's here, it's on the Bloomberg Terminal.
LEARN MORE