Bitcoin's Push to $8,000 Fades as Free-Money Trades Unwind
By
Cryptocurrency avoids split, but some traders are disappointed

Past 'hard forks' proved profitable as new coins held value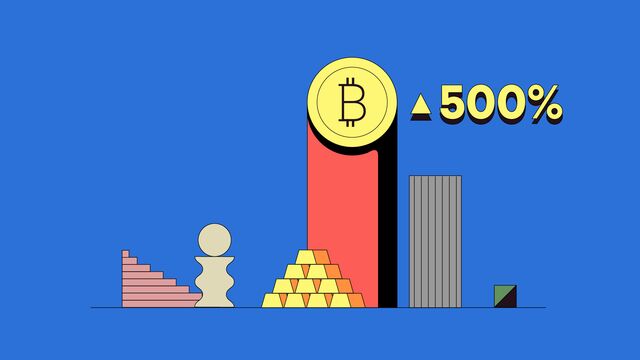 Turns out not everyone is happy with the detente in bitcoin's civil war.
While the cryptocurrency soared to a record $7,882 within minutes of news that it would avoid another split on Wednesday, the gains quickly evaporated. Bitcoin is now trading about 3 percent below where it was before a faction of the community scrapped plans for a so-called hard fork.
Some speculators are disappointed they won't get the additional coins that would have been created by a hard fork. While bitcoin splits are potentially disruptive, they've so far amounted to free money for holders of the cryptocurrency. Bitcoin Cash, the result of a hard fork in August, now trades for around $600 and Bitcoin Gold, created in October, fetches about $140.

Bitcoin's reversal was "likely due to disappointment among some that they wouldn't get their free coins," said Thomas Glucksmann, Hong Kong-based head of marketing at cryptocurrency exchange Gatecoin Ltd. "But overall we see the price recovering, given that bitcoin's future is more certain now."
Read more: a QuickTake Q&A on the debate behind SegWit2x
Before it's here, it's on the Bloomberg Terminal.
LEARN MORE