AT&T Could Get $50 Billion for an Asset It Doesn't Want to Sell
By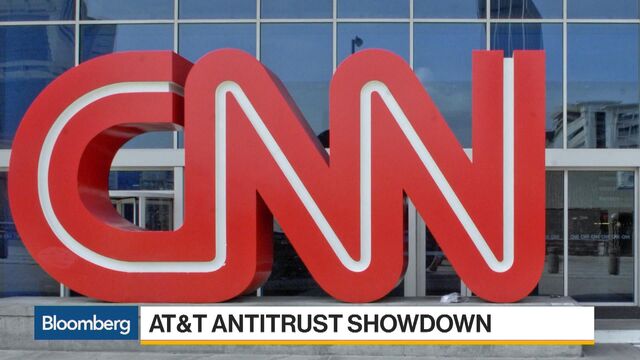 AT&T Inc. and the U.S. Justice Department are tussling over whether the telecommunications giant should have to sell assets to complete its $85.4 billion acquisition of Time Warner Inc. Here's what some of the pieces might fetch if AT&T relents:
| Asset | Estimated value |
| --- | --- |
| Turner (owner of CNN, TNT, TBS) | $50 billion |
| DirecTV | less than $67 billion acquisition price |
| CNN alone | $9 billion |
| HBO | more than $35 billion |
| Hulu stake of 10% | $500 million |
| Sources: Bloomberg Intelligence, Roe Equity Research, Macquarie Capital | |
Sales of individual assets have come up in talks between the companies and Justice Department officials, according to people familiar with the matter. The government officials brought up the idea of divesting either DirecTV, the satellite provider, or Turner, one of the people said. Another person said AT&T floated the idea of selling CNN and was rejected -- though AT&T Chief Executive Officer Randall Stephenson says that never happened.
CNN has become a lightning rod because President Donald Trump has criticized the network for its coverage of his administration.
Analysts are skeptical that AT&T would be willing to part with any of the assets, and people familiar with the matter said the company is willing to fight the Justice Department in court if the agency sues to block the deal.
"I can't imagine why AT&T would want to sell any of the crown jewels," said Rich Greenfield, an analyst with BTIG LLC.
Before it's here, it's on the Bloomberg Terminal.
LEARN MORE