China's CEOs View Trump as a Dealmaker
Bloomberg News
Despite trade tensions, executives say they are optimistic

'He looks at managing a country as similar to doing business'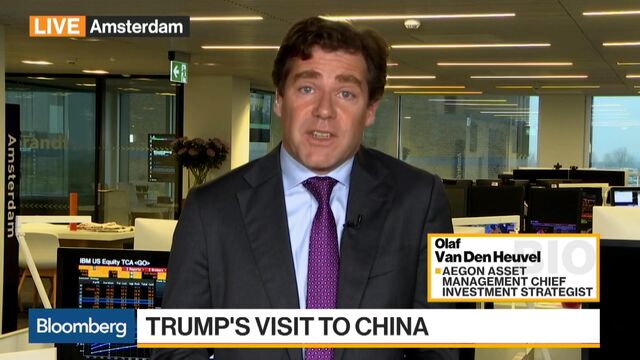 Get the latest on our coverage of Trump in Asia and the world leaders' meeting in Vietnam in your inbox daily. Sign up here.
President Donald Trump's 'America First' rhetoric on trade has prompted concerns among many that his words could soon be matched by action. Chinese executives say they're not worried.
In interviews with executives before Trump arrived in Beijing for his first state visit, the sentiment expressed repeatedly was a confidence in strong ties between the world's largest economies -- not despite of Trump but because of him.

"He looks at managing a country as similar to doing business, and this is a good thing," said Hu Huazhi, founder and chairman of EHang Inc., a drone maker based in southern China. "If America does well, it will pull along other countries more rapidly."
A trade war will be avoided, the Chinese executives argue, because it would be too costly for both countries. Trump's position is less clear. While having not declared China a currency manipulator or slapped heavy tariffs on its goods as he'd threatened on the campaign trail, Trump has also approved a probe into Chinese treatment of intellectual property under a provision that would allow him to impose unilateral tariffs.
"Even though some people say he has been anti-globalization, in fact he is a pragmatic, realistic person when it comes to protecting his own country's interests," said Guangzhou Automobile Group President Feng Xingya, noting that U.S. manufacturers sell far more auto products to China than Chinese manufacturers sell to America. "So establishing a good relationship between our two countries is very beneficial to the U.S."
What Ever Became of That Trump-China Trade War?: QuickTake Q&A
Along with their expressed optimism, there is also self interest. If there were a trade war, many of these executives would have much to lose. Drone maker EHang, for example, signed an agreement last year with Silver Spring, Maryland-based Lung Biotechnology to develop machines to transport items for medical use.

Chinese investment into the U.S. reached a record of $46 billion last year. While newly announced Chinese takeovers of U.S. companies has fallen 67 percent this year, that was mainly because Chinese regulators tightened capital controls, according to the New York-based consultancy Rhodium Group.
Midea Group Co. -- the world's biggest appliance maker, which early this year bought German robot maker Kuka AG for $4 billion -- is another example. It has manufacturing and distribution joint ventures with United Technologies Corp.'s air-conditioner unit Carrier in Argentina, Brazil and North America. The U.S. company also has a small stake in Midea's refrigerator business in the Chinese city of Chongqing.
"The scale of our cooperation is getting bigger and bigger every year. UTC's transactions with us are more than $1 billion every year. If it wasn't a win-win relationship, it would not have grown so much," Midea Chairman and CEO Paul Fang said in an interview. "In terms of our bilateral relationship, it's the same -- if it were not win-win, China and the U.S. would not have such a scale of cooperation."
Not everyone is as optimistic. A survey by the American Chamber of Commerce in China found that representatives of about four-fifths of U.S. companies say they feel less welcome than before, citing inconsistent use of regulations and unclear laws as top challenges. Efforts to reach an agreement on a bilateral investment treaty are making slow progress, with too many sectors still closed to foreign investment, said AmCham China Chairman William Zarit.
James McGregor, China chairman of the consultancy APCO Worldwide, said he knows of many in the business community in Beijing who think Trump may announce very tough trade policies against China when he gets back to Washington.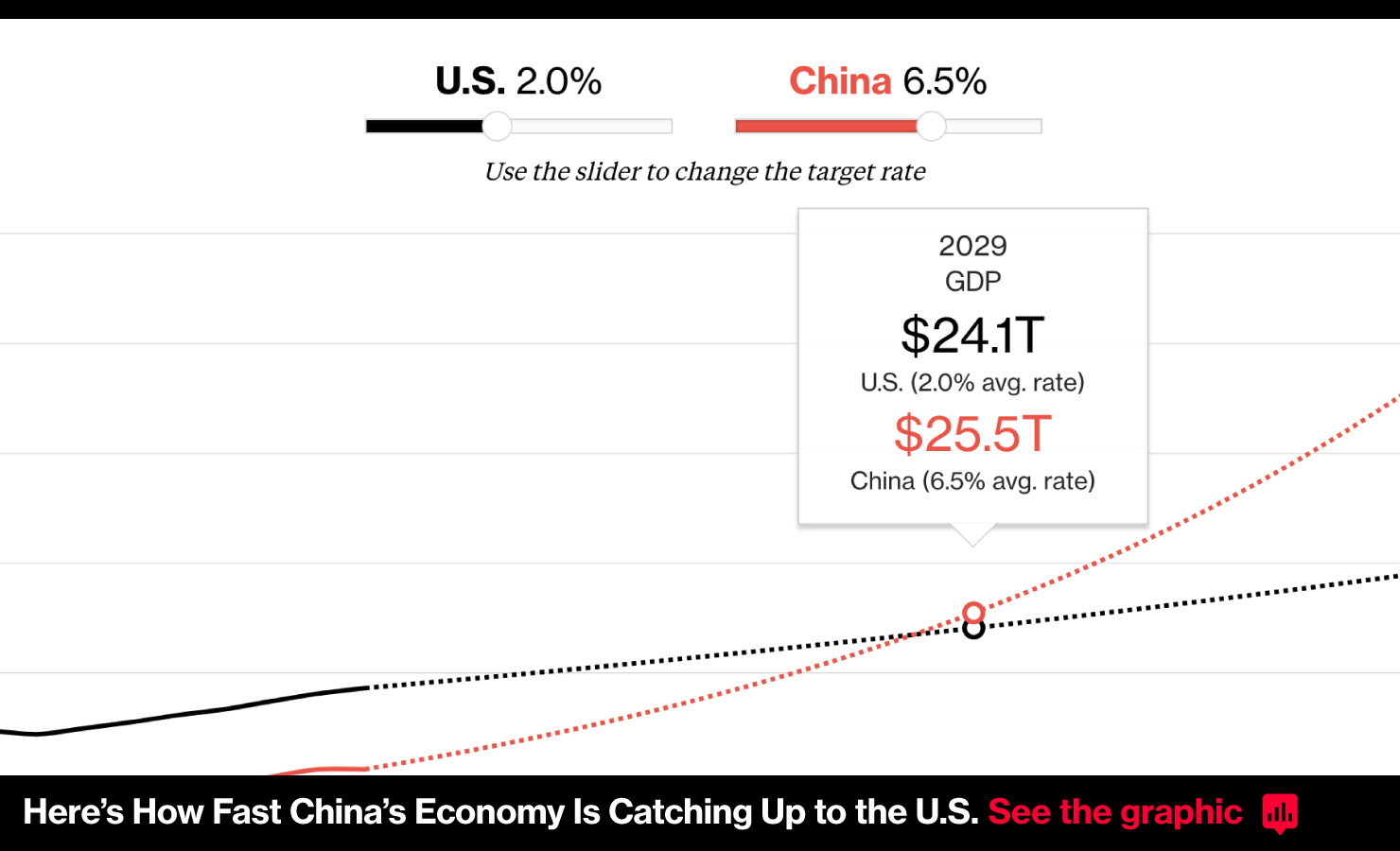 And the Trump administration is giving some reasons for concern. U.S. Trade Representative Robert Lighthizer said in an interview on Fox News that the White House will act unilaterally on trade when it must to protect American interests. "We'll use every tool we can as long as it's fair and consistent with law," he said in the interview that aired last week.
At the Canton trade fair in the southern Chinese city of Guangzhou, Sarah Ouyang, a sales representative for an exporter of outdoor sportswear, downplayed the potential impact U.S. policies could have on China. She noted a September meeting of leaders from Brazil, Russia, India, South Africa and China in the city of Xiamen as an example of how China is looking beyond the U.S. and fostering trade ties with many countries around the world.
"We have the Chinese government to back us up," she said.
— With assistance by Dexter Roberts, Tom Mackenzie, Haze Fan, Rachel Chang, Xiaoqing Pi, Angus Whitley, Jing Yang De Morel, and Peter Martin
Before it's here, it's on the Bloomberg Terminal.
LEARN MORE