Travel Ban Deal Left 1,400 Iraqis in Deportation Limbo
By
Civil rights group asked a federal judge to let the group go

Judge in July blocked deportation of 1,400 Iraqis as too fast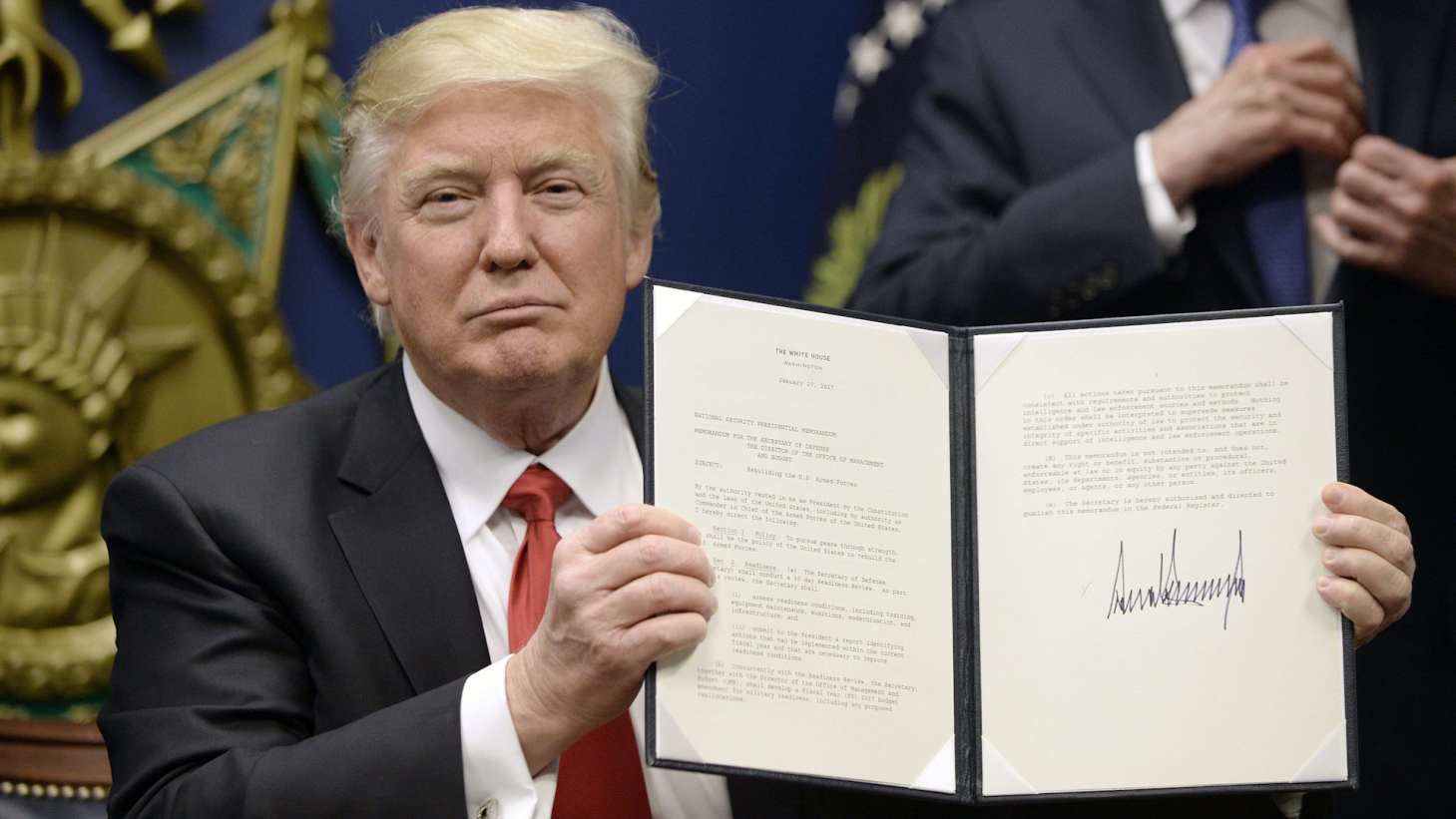 The American Civil Liberties Union asked a federal judge in Detroit to force the Trump administration to release hundreds of Iraqis who've been detained by immigration authorities for almost five months while they fight deportation to a country where they might be tortured.
A judge said in July that about 1,400 Iraqis facing deportation couldn't be returned en masse, a ruling that undermined a key element of a U.S.-Iraq accord under which the Iraqi government agreed to take them back. The deal was negotiated as a condition of dropping Iraq from a list of nations on President Donald Trump's travel ban.
U.S. Immigration and Customs Enforcement has refused to release the Iraqis while they fight deportation on an individual basis, even though the detainees are likely to succeed and remain in the U.S., the ACLU said Wednesday in a court filing. The rights group argues that people who are in the immigration process can't be detained unless the government is likely to remove them soon.
The Iraqis targeted by immigration authorities, a mix of Muslims and Christians from the Detroit area and elsewhere in the U.S., were previously deemed eligible for removal because they were convicted of crimes or had overstayed their visas.
"These individuals have lived and worked in their communities, some for decades, and there is no reason they should not be home with their children and back at their jobs while their cases take months and years to work their way through our legal system," Miriam Aukerman, the ACLU's senior staff attorney in Michigan, said in a statement.
Khaalid Walls, a spokesman for ICE, said in an email that the agency can't comment on pending litigation.
Immigration Reform
Trump has made immigration reform a central element of his domestic and foreign policy agenda, though groups like the ACLU have challenged him at almost every turn. The travel ban against several Muslim-majority nations has been mostly blocked by the courts ahead of a Supreme Court hearing. Trump has said the directives are needed to improve public safety and prevent terrorism.
In the July ruling, U.S. District Judge Mark Goldsmith said the removal process couldn't be rushed because the group was returning to a country where they might face a "grisly fate" including persecution and torture. The judge said he was obliged to intervene in the attempted deportation because the government was on the cusp of violating fundamental rights of liberty protected by the U.S. Constitution.
The case is Hamama v. Adducci, 17-cv-11910, U.S. District Court, Eastern District of Michigan (Detroit).
Before it's here, it's on the Bloomberg Terminal.
LEARN MORE